---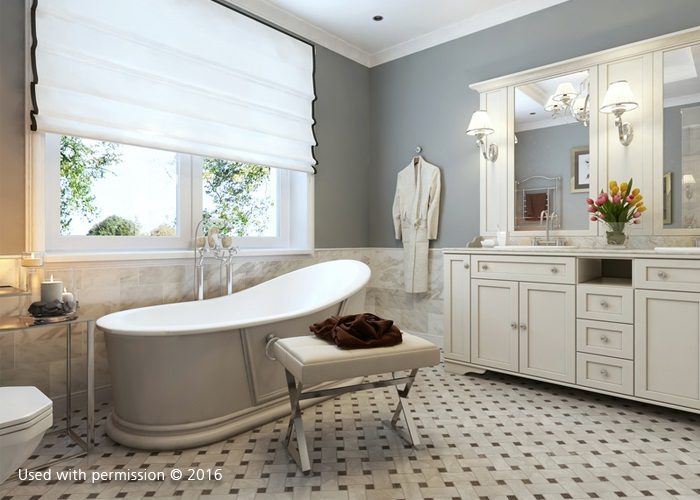 ---
One of the decisions you will make during your bathroom remodel is choosing the bathtub material you will use. DreamMaker Bath & Kitchen of Greenville, a top bathroom renovation contractor, talks about the pros and cons of different kinds of tubs.
Cast Polymer
Cast polymer bathtubs mimic the appearance of granite, onyx and marble. They are also available in a range of solid colors. They are an affordable choice for a bathroom remodel. Unfortunately, cast polymer surfaces can become brittle given enough time. They can crack given enough use. If you use this kind of tub then you should carefully monitor it so you can replace it when necessary.
Plastic
Plastic bathtubs can be molded into many shapes, which means this material offers the greatest design flexibility. Plastic materials include either acrylic or fiberglass, and they are warm to the touch. This bathtub also insulates well so water doesn't cool as fast. Plastic bathtubs also weigh the least among other kinds of tubs. Be careful not to use abrasive cleaners, however. Abrasive cleaners will damage the surface of the plastic.
Cast Iron
These tubs are coated with enamel and are durable and resistant to impacts. Cast iron bathtubs will pull heat from the water but will also keep the water warm for a long time once the tub heats up. This material is durable and long-lasting but, of course, very heavy. This means it may not be suitable for second-floor bathroom installations.
DreamMaker Bath & Kitchen of Greenville can help you with your upcoming bathroom remodel or kitchen renovation. We employ some of the best people in the industry. We follow strict ethical standards and we are proud of our superior workmanship. Call us at (864) 214-0296 to learn more about our services and products, or to schedule a consultation.