---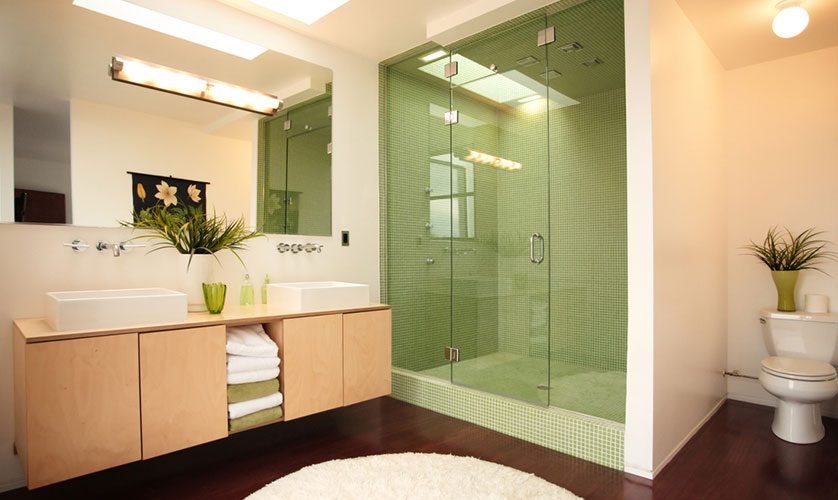 ---
When it comes to bathroom lighting, do not discount the power of sunlight. In addition to enhancing aesthetic appeal, harnessing natural light in this part of your home can create the illusion of more space, improve your mood and even help you save on electricity! Whether you're planning a minor refresh or a major overhaul, here are tips on bringing more sunshine into your bathroom from renowned bathroom remodeler DreamMaker Bath & Kitchen of Greenville.
Assessing the Current Lighting Situation
Assess your current bathroom lighting. Look out for obstacles that restrict sunlight from gracing your bathroom. This could be anything from misplaced furniture to darker shades of decor.
Optimizing Window Placement and Size
The right window positioning can make a world of difference in giving your bathroom much-needed daylighting. If privacy isn't a massive concern, consider having large windows. They're perfect for that direct burst of morning sunlight. Talk to your bathroom contractor about adding a frosted effect or sheer curtains. They're great for privacy without significantly obstructing the light.
Clever Design Techniques to Maximize Light
Think about using reflective surfaces. Mirrors and glossy finishes are not just modern and chic but also reflect light around the room. Go for light-colored walls, floorings and fixtures as well. These brighter tones add a sense of spaciousness and can help bounce sunlight entering the room. Removing unnecessary objects that obstruct light can also be a real game-changer. Declutter and organize to let the light flow freely.
Creative Lighting Solutions
Installing a skylight can be a brilliant idea, literally! This addition can help bring natural light directly from above, illuminating your bathroom in style. Another route worth exploring with your bathroom contractor is light tubes or light wells. These collect and disseminate sunlight, giving a considerable boost of light to your space.
Enhancing Privacy and Light Control
Window coverings can offer privacy without hampering the light. Blinds are a great option, as they can be adjusted to let the right amount of light in. Incorporating artificial lighting that mimics natural light is another way to ensure your bathroom looks bright, even when the sun isn't out.
Let's Start a Conversation!
Filling your bathroom with natural light can rejuvenate the space, making it a cheerful place to start your day. DreamMaker Bath & Kitchen of Greenville is here to help you incorporate these changes. There's a reason we appear on the top results when you search for "best bathroom contractor near me" online. Homeowners in Greenville, Greer, Mauldin, Simpsonville and Fountain Inn turn to us for their home remodeling needs, providing them with a personalized approach that covers all bases, from the initial consultation to the actual construction.
To learn more about what we can do for you, call us at (864) 214-0296, or fill out this contact form today for a consultation!