---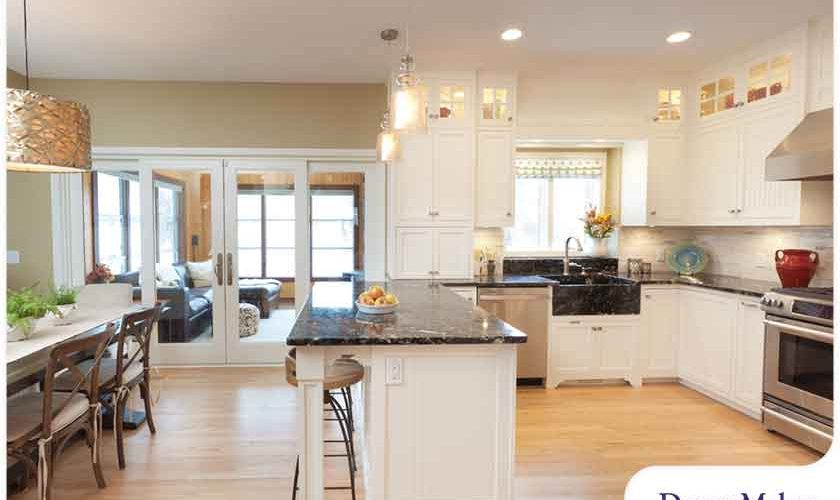 ---
Open floor plans have been making waves in kitchen remodeling for the last few years, and the trend is showing no sign of slowing down any time soon. Open kitchen designs appeal to a lot of homeowners, thanks in large part to their ability to make even cramped homes appear more spacious. Combine this with a thoughtful layout that focuses on access and utility, and you create an ideal kitchen for any family home.

Creating an open kitchen from scratch can be an exciting process. However, it's important to consult with experienced designers to make sure that your design ideas are followed to a T, and also up to code. To help you get started, here are a few tips from the kitchen remodeling experts at DreamMaker Bath & Kitchen of Germantown.

Combine Two or More Rooms
The kitchen gets a lot of traffic at all times of the day, starting with breakfast and lasting until midnight snacking. It's also home to multiple large appliances, as well as numerous cabinets and storage. With all these factors combined, it's easy for a kitchen layout to feel small.

One way to open up this space is to get rid of any non-essential walls in your kitchen. Talk to your kitchen remodelers about combining an adjacent dining area with your kitchen to create a bigger, more welcoming space. Always consult with a professional to determine if taking out walls is a viable option for your remodeling project.

Use Consistent Colors & Patterns
A continuous swatch of color across several walls can help create the feeling of a more cohesive space. You can take advantage of this concept by coordinating the colors and patterns in your kitchen with the rest of your home. This can make your kitchen look like it's part of a larger whole, increasing its openness while making it mesh well with other parts of your interior.

Accentuate Corners With Ample Lighting
Shadowy corners can make any space appear smaller than it actually is. Round out your kitchen renovation with lighting fixtures to brighten up these awkward areas in your kitchen and make the space feel more open. You can even utilize daylighting techniques to help light up your kitchen during the day. In the evening, some well-placed task lighting over the counters can help make food preparation easier.

Let's Start a Conversation!
Turn to the professional designers and remodelers at DreamMaker Bath & Kitchen of Germantown for all your kitchen renovation needs. Give us a call at (901) 871-0011 or fill out our contact form to start a conversation today! We serve homeowners in Collierville, Cordova, Bartlett, Memphis, Piperton and many surrounding communities.