---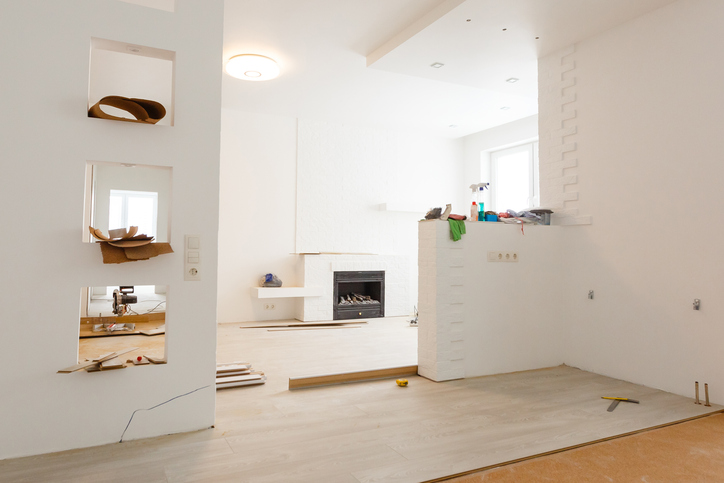 ---
If you plan on staying in your home during a major home renovation, then you need to know what to expect and plan accordingly. Be ready for lots of dust, debris and noise. It can be stressful but with the right preparations, you can manage. DreamMaker Bath & Kitchen of Elizabethtown, a home renovations expert, explains how.
Expect a Lot of Dust
A big remodeling project will generate a lot of dust and debris. Even if your remodeling contractor cleans up every day, you will likely still have to deal with some dust getting to other parts of your home. Ask your contractor about using a dust collection system for better livability during the project.
Organize Your Things as You Store Them
Most remodeling companies will ask homeowners to clear the work area of all items and furniture. Do yourself a favor and devise a plan for packing and storing the contents of the room before the contractors start work. You'll save a lot of time and stress if you know exactly where everything is once it's time to unpack.
Prepare a Mini-Kitchen
If you're planning to stay in your home during a kitchen remodeling project, then you'll need to set up a mini-kitchen. You won't have access to the usual appliances for a certain amount of time. We recommend locating a mini-fridge, hot plate, blender and microwave in an area of your house with running water. You should also get paper plates and plasticware for easy clean-up.
Work With DreamMaker
DreamMaker Bath & Kitchen of Elizabethtown is the top bathroom and kitchen renovation expert in our local area. We use a distinctive, full-service remodeling approach to make major remodeling projects as quick and as painless as possible for our customers. We will do our best to minimize any disruption to your home. Call us at (717) 298-3830 to learn more about our services and products, or to request a consultation.