---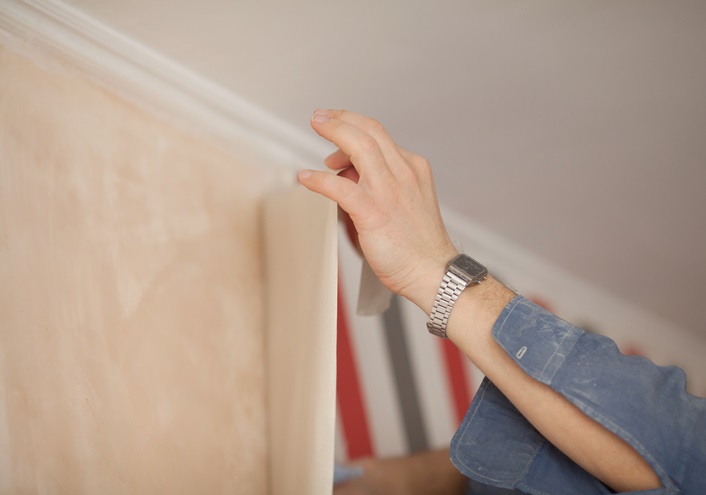 ---
Hanging wallpaper seems like one of those no-brainer tasks. However, you need to keep a few things in mind before starting this project. Because it is one of the most visible parts of a room's decor, mistakes made when applying wallpaper can be very noticeable. In this article, DreamMaker Bath & Kitchen of Elizabethtown, one of the top home remodeling contractors in our area, explains more.
Don't Improvise
Don't just mix and match wallpaper without carefully thinking about the final result. Matching wallpaper requires experience, preparation, planning and practice. We suggest avoiding wallpaper that has intricate patterns because they are hard to combine into a coherent design.
Do Use Accent Walls
Some wallpaper works best as an accessory to the rest of the room. A room of bright wallpaper with bold patterns can feel very overwhelming, so consider covering only one wall and check if it works. Less is more and, a lot of the time, one wall is enough to make a statement.
Do Start Small
If it's your first time adding wallpaper to a room, then start small. Paper over a small space such as an alcove or around a bed. These spots are a good choice because the addition of wallpaper can give a room more visual interest and depth. Starting small and being cautious will allow you to test if your wallpaper choices are the best ones for a room.
DreamMaker Bath & Kitchen of Elizabethtown is the leading provider of home remodeling services in our area. We can help you with your interior remodeling, kitchen remodeling or bathroom remodeling projects. We're famous for our distinctive, full-service remodeling approach and our ethical excellence. Call us at (717) 298-3830 to learn more about our services and products, or to request a consultation.