---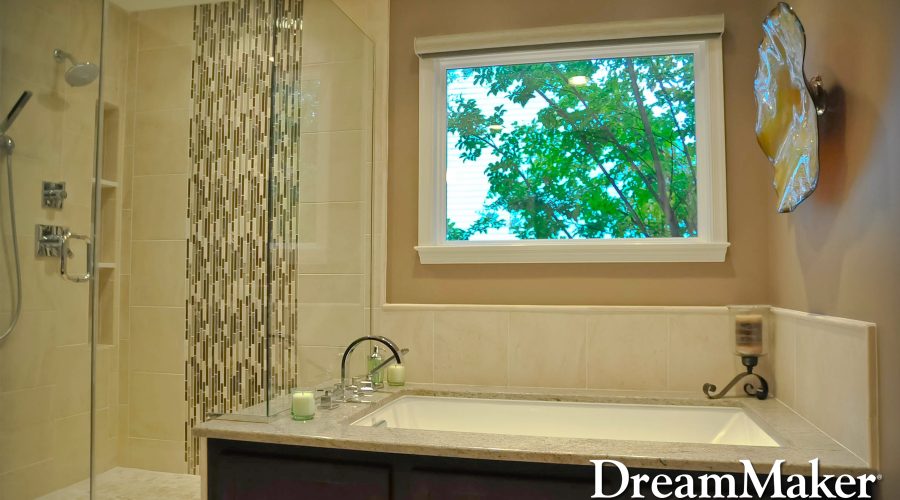 ---
It's not a big deal to swap materials and options while planning a bathroom remodel if you can keep the bathroom remodel cost under control without sacrificing features. There are, however, certain things that you should never skimp on. Today, we take a look at these bathroom essentials.
Countertops — You need countertops that are durable, look beautiful and have non-porous surfaces for easy cleaning. Some homeowners frown upon engineered marble or quartz, but these materials check all three boxes and more, giving you great value for your money. Bathroom remodeling contractors can explain the various engineered options, but we recommend visiting a design center so you can see and compare countertop materials in person.

Toilet — The toilet is likely the most-used component of your bathroom, so you definitely will want the best model that you can get. In addition to having aesthetically pleasing and water-saving features, make sure the toilet is comfortable to sit on.

Storage — You'll end up storing a lot of items in the bathroom: toiletries, linens and bathroom supplies among others. Allot as much space to storage as you can without crowding the bathroom layout. Take the time to tweak the bathroom cabinet design until you achieve that balance. Consider furniture that doubles as storage, such as an ottoman. In addition to being an unobtrusive seat, the bottom provides additional storage.

Exhaust Fan — It won't win you points for bathroom aesthetics, but you could have trouble in the future if your bathroom is not equipped with an exhaust fan. It vents moisture that would otherwise linger in the bathroom and encourage mold and mildew growth. Lingering steam can also damage grout and paint.
Work With the Pros
DreamMaker Bath & Kitchen of Elizabethtown is your leading provider of bathroom renovation services in the area. Give us a call at (717) 298-3830 or fill out our contact form to schedule an appointment. We're ready to start a conversation!