---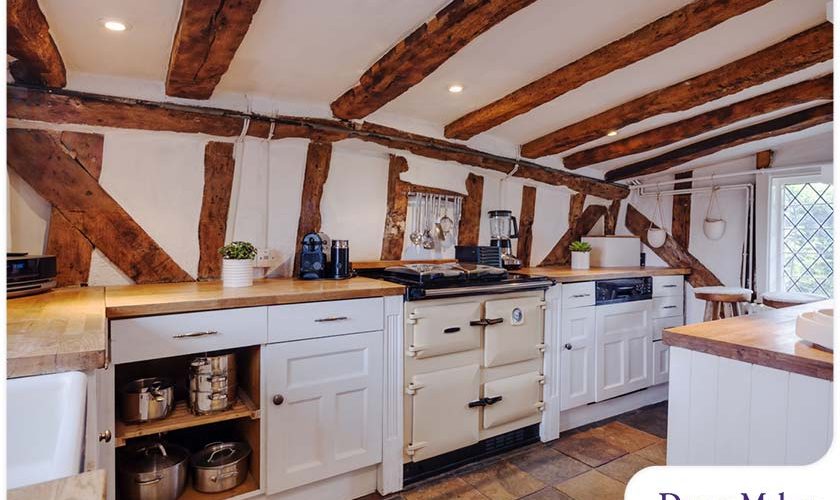 ---
What are you usually reminded of when you see a cottage-style kitchen? For many, it's the simple and traditional design that contributes to its rustic charm and nostalgia. But to pull this off, you have to consider the little details that make it feel like a cottage kitchen. You may already know a few characteristics like weathered ceiling beams or stone floors, but that's only part of the design. You'll still need to work with an experienced kitchen contractor who can ensure your project is worth the investment.
Before Renovating
As you plan out your cottage-style kitchen, determine the colors you want to incorporate. Stick to classic colors that easily reflect the look and feel of the design aesthetic. The colors must come from the natural elements to make the space feel more traditional yet stylish. They can also serve as a base to complement the more vibrant blues, yellows, greens, and other colors you want to include in the design.
The colors can also be inspired by what you see in your yard or landscape. This also helps add a sense of nature to the design. You can get color schemes inspired by your landscape. Flowers and greenery, the color of the sand reflected by sunlight, or even the clouds against the blue sky are all great options.
Design Tips to Consider
The following are some other important design tips to keep in mind to help you achieve a cottage-style look for your kitchen:
Consider additional storage options. Your cottage kitchen renovation can be more than just visually appealing. Although standard storage solutions won't always work with the design, custom storage solutions can solve the problems. Be it shelving, drawers, cabinets, or other bespoke solutions, utilize every inch of the space without being overcrowded. The right design can also be as practical as any modern kitchen in terms of functions and features!
Use different wicker design elements. Natural wicker is one of the many design elements found in a typical cottage-style kitchen. The design is most recognizable through baskets that hold fruits and vegetables. They can also be used as a decorative pattern for your walls, drapes, seating, and even lighting fixtures. You can also consult your professional kitchen remodeler for additional design options that make use of wicker material!
Include several wood finishes in your design. Wood is an abundant design feature in cottage kitchens, so yours won't be complete without having a few finishes and elements. It isn't limited to cabinets, of course, as it can apply to other areas such as the wall panels to add more texture and appeal. You also don't have to stick to one type of wood finish; you can have a table in a dark wood finish complemented by a light wood countertop and would still look good in a cottage-style kitchen.
Let's Start a Conversation!
Are you still searching online for a "kitchen contractor near me"? Our team from DreamMaker Bath & Kitchen of Elizabethtown has the skills and experience to turn your vision of a cottage-style kitchen into reality. Give us a call at (717) 452-4942, or fill out our convenient contact form to schedule a consultation. Our service areas include Lancaster, Camp Hill, Mechanicsburg, Manheim, and other nearby areas.