---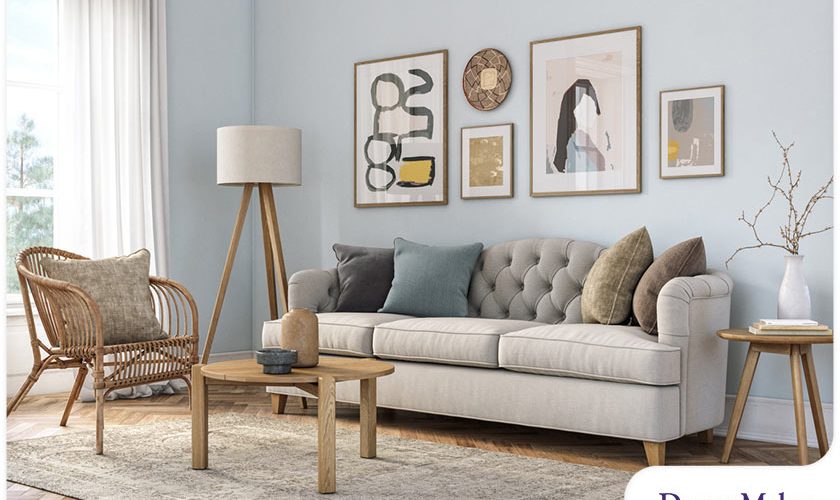 ---
Sometimes, a good color scheme makes all the difference in your interior remodeling project. Look for colors that draw attention to the important elements of your living spaces. Start with a solid neutral base that can complement bright and vibrant hues along with softer tones to create balance within the color scheme. They can be expressed through different parts of your interior space such as walls, furniture, appliances, fixtures, and more.
But how do you find the right colors for your home interiors? DreamMaker Bath & Kitchen of Elizabethtown shares a few tips to help you out.
How to Pick the Perfect Color Scheme
A good way to draw color inspiration for your interior renovation is to browse different retailer sites and paint brands online. They often showcase several color combinations and what they would look like in different interiors. You can also check home improvement magazines and catalogs for color scheme ideas. Since many follow the basic principles of color theory, it's worth learning how they work so that it's easier to choose the right colors to integrate into your interior renovation plans.
You can also draw inspiration from the area where you live. When you take a few colors from the outdoor elements, it can make your home interiors feel cozy and relaxing. Whether your home is near a body of water or has a beautiful view of the landscape, you can take a few colors from your immediate surroundings and use them to decorate your home. Talk to an interior home renovation expert like DreamMaker Bath & Kitchen of Elizabethtown to help you find the best color palette that fits not just your home's architectural style but your preferences and tastes.
Other Color Tips to Keep in Mind
Take a Few Colors From Your Interior Pieces
You can easily create a color scheme based on your interior pieces. They can include the patterns from your upholstery, pillows, carpets, curtains, drapes, or even some of your favorite artwork! They can be used as complementary colors to add more visual impact and consistency throughout your home's interior.
Follow a Dark to Light Color Design
If you want your color scheme to look more visually appealing, consider arranging the values from dark to light. The darker shades of your color scheme can apply to the flooring and carpets while the medium values can be used for the cabinets, chairs, bedding, curtains, walls, and more. The lighter values can go to the ceiling and lighting fixtures. With this type of color arrangement, you get a simple yet elegant look that can easily make a visual impact on your interiors!
Let's Start a Conversation!
Turn to DreamMaker Bath & Kitchen of Elizabethtown for your interior home remodel needs! Our team is committed to delivering a kitchen design that meets your specific needs, exceeds your expectations, and enhances the quality of your life. Call us today at (717) 452-4942, or fill out our contact form to schedule a consultation. We proudly serve Elizabethtown and the nearby communities of Hershey, Mount Joy, York, Lititz, Middletown, and more.