---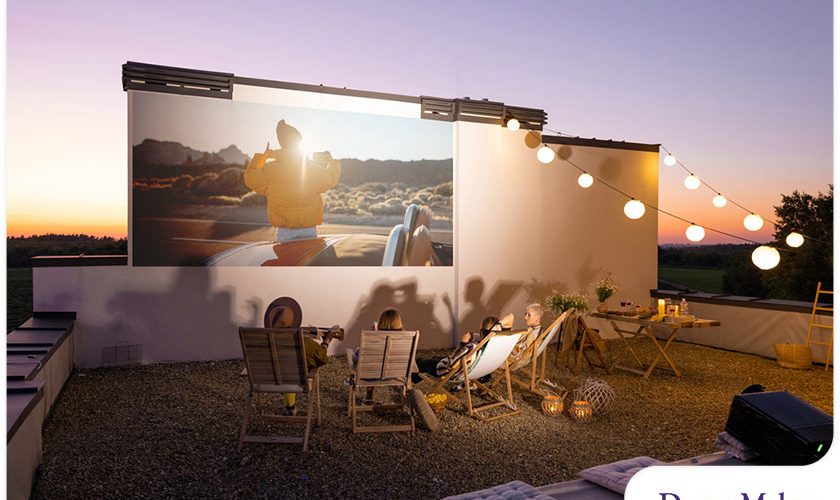 ---
There are plenty of activities you can do during the spring and summer seasons, and one of them is watching blockbuster films with your family and friends in your backyard. An outdoor home theater system is a fun way to take advantage of great weather while enjoying your leisure time. DreamMaker Bath & Kitchen of Elizabethtown, a top provider of home remodel services, has a few tips on building the ultimate outdoor theater.
What You Need for Your Outdoor Theater
Keep in mind that it needs to be dark to be able to watch anything outdoors. Another thing you need to remember is placement. Be sure to consider the distance at which you set up your screen and how far away it is from the nearest power source. If you use your screen near a pool, keep it far away from the "splash zone".
Additionally, here are some crucial things you will need for your outdoor home theater system:
Projector – Your outdoor projector should have a minimum of 2,000 lumens and an HDMI connection. To ensure the quality of your movies and games is crisp and clear, make sure your projector offers good HD resolution. It's also recommended that your unit has built-in MHL functionality to avoid using too many wires.
Screen – While you may use the side of your home or hang up a white sheet, it may not result in quality images. For this reason, you should invest in a screen you can easily set up and tear down. The ideal screen should hold up to wind as well as prevent any ripples in the images.
Audio – Weatherproof speakers are an essential part of your outdoor theater. To recreate the surround sound experience, try placing the speakers in front of your seating and behind.
Video Source – Make sure that your wireless router signal is strong enough to reach the projector. In addition to streaming options, you may also use a Blu-ray player or laptop. If using extension cords, you may ask your home renovation contractor to dig a small trench, bury a PVC pipe and run the cabling from the house to a weatherproof junction box.
Mistakes to Avoid
Having a movie night in your backyard can be fun, but there are a few common mistakes you may want to avoid. One of them is blasting the audio too loud, which can be disruptive to your neighbors. Unless you have weatherproof speakers, remember never to leave AV equipment out in the weather. You don't want to ruin your equipment or, in the worst-case scenario, start a dangerous electrical issue.
Let's Start a Conversation!
Count on DreamMaker Bath & Kitchen of Elizabethtown to turn your dream outdoor theater into reality! Our expert designers and installers are glad to assist with any exterior or interior remodeling needs. Call us today at (717) 452-4942 or fill out our contact form to schedule a consultation. We proudly serve homeowners in Hershey, Mount Joy, Lancaster, Harrisburg and beyond.