---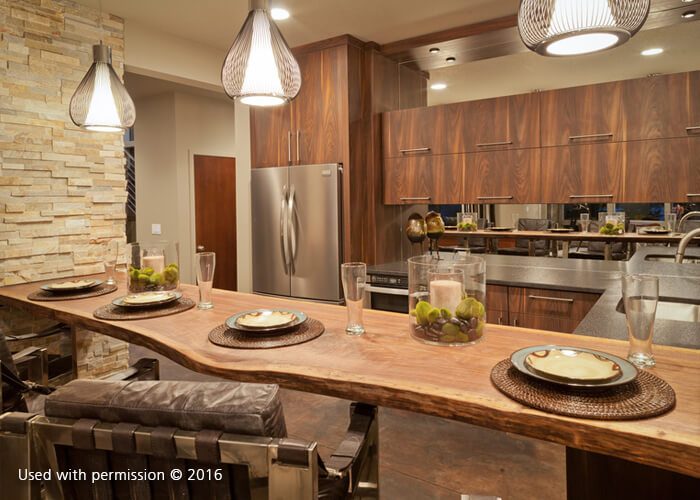 ---
Home design reality shows often give homeowners unrealistic expectations about the remodeling process. These shows make home renovation look quick and simple because they don't have the time to get into all the nitty-gritty of the process. To help you set realistic goals and expectations, today we'll explain how real-life remodeling is different from the TV shows.
Myth: Remodeling Projects Are Dust-Free
TV shows don't usually depict the large amount of dust present during a remodeling project. If you want to make your interior design ideas a reality, then expect to deal with dust. Some types of work generate so much dust that workers need to wear masks. Consider tarps to protect your furnishings and schedule some time after the project is done to clean your home.
Myth: Remodeling Projects Aren't Messy
A full-scale remodeling project also makes a mess. On a TV show, this mess just magically disappears once it's time to reveal the transformed home. Unfortunately, in real life, you will need to figure out a way to deal with all the debris generated by the project. Some remodeling companies offer disposal services as well. Talk to your remodeling company and make a plan to pack, store and dispose of debris.
Myth: Remodelers Can Work as Long as They Want
On a TV show, it appears as if the workers work all day and through the night just to get the project done. Unfortunately, in real life, this is often not possible because of local laws and neighbors who need to sleep. As a top home remodeling company, we recommend checking the noise regulations in your area and talking to your neighbors before starting a project.
Trust DreamMaker to Make Your Remodeling Project Stress-Free
Dreammaker Bath & Kitchen of East Georgia can help you with all of your home remodeling needs. Our goal is to give our customers peace of mind. We do our best to minimize disruption during a remodeling project and maintain open and honest communication. We want to make your home remodeling project as simple as it can be! Call us at (478) 268-4206 or contact us here to learn more about our services and products.
Kitchen and Bathroom Remodeling Services
If you live in Dublin, East Dublin, Dudley or Dexter and are interested in learning more about remodeling your kitchen or bathroom, don't hesitate to contact the DreamMaker Bath and Kitchen of East Georgia team.