---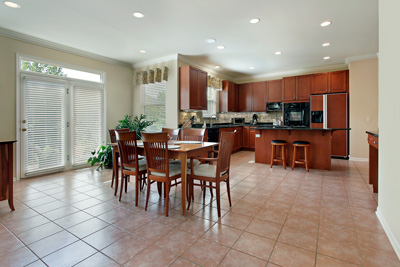 ---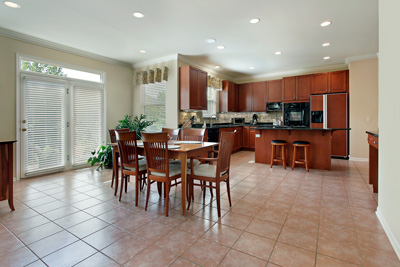 Are you planning to replace the floors in your kitchen soon? Tile is a great flooring material, but there are so many shapes, colors, and sizes to choose from! It may seem like an impossible task to find the one that will suit your kitchen and home. To help make your kitchen update easier, you'll definitely want the help of a contractor. You can also use these three tips to make finding the perfect kitchen tile a total breeze.
1. Start Slow
Here's some good news: you don't have to have all the answers right from the beginning! In fact, the best way to pick the right kitchen tile is to start slow. Take the appropriate amount of time to find that one thing that you just must have – color, shape, size – and build on your design from there.
2. Don't Go Overboard
Whether you're selecting tile for a kitchen or bathroom update, it's important not to get too carried away. As you start sorting through the various tile options, it's likely you'll realize there are many you really like. While it's okay to choose more than one, avoid selecting over three different tile variations. When it comes to kitchen tiling, less is more.
3. Think about the Future
As with any home renovation project, it can be easy to get caught up in the newness of everything. Once the project is complete, however, it's back to the daily routine. Keep in mind that some tile materials may call for special treatment, i.e. specific cleaning solutions. Remember that after the excitement of the project has worn off, you need to be prepared to adjust your cleaning routine as needed. This may impact your choice.
Want to Start Selecting the Perfect Kitchen Tile Today?
Updating the floors in your kitchen is a big and exciting project, one that will require help from a professional. If you think you're ready to select the perfect kitchen tile for your home, contact DreamMaker Bath & Kitchen of East Georgia today. One of our contractors will be happy to help you select and install tile in your kitchen. We also specialize in bathroom remodeling, as well as other home construction services. For more information, please visit our website or call (478) 268-4206 to speak with a representative. Remember to ask about our free consultation offer when setting up your appointment!
Kitchen and Bathroom Remodeling Services
If you live in Dublin, East Dublin, Dudley or Dexter and are interested in learning more about remodeling your kitchen or bathroom, don't hesitate to contact the DreamMaker Bath and Kitchen of East Georgia team.