---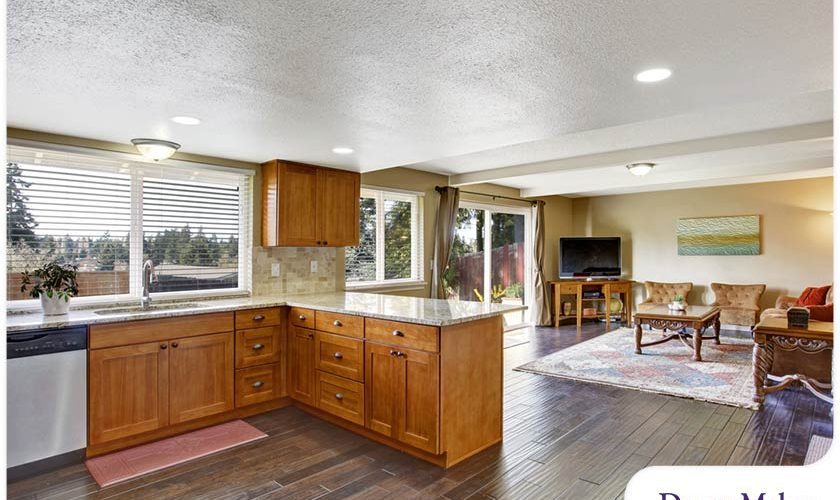 ---
If you are thinking about building a house from scratch, purchasing a new one or simply revamping your existing home, then you've probably heard about open floor plans. Your realtor or home remodeler may have mentioned the design in passing or perhaps you've read about it somewhere online. Open floor plans feature two or more common spaces seamlessly blended into one by eliminating the walls.
The Advantages of Open Floor Plans
Open floor plans promote a sense of openness and collaboration. That's why this design has become so popular in office settings. At home, it encourages a lot of family time. Your home renovator may recommend an open floor plan if you have small children since there are no walls to block your view. You can easily keep an eye on kids from the kitchen while they are in the living room watching TV, for example.
Open floor plans also let in a lot of natural light, which makes your space appear larger than it actually is. With fewer walls blocking windows, the light can reach more areas of your house — a great benefit if you own a smaller home.
The Disadvantages of Open Floor Plans
While open floor plans have a lot of great benefits, they are not for everyone. One major drawback of open floor plans is the lack of privacy. If you are sharing a home with multiple people, this could be a problem since the common areas are less defined. If you are working at home, you may find it difficult to concentrate since open floor plans also tend to be noisy.
Another disadvantage of open floor plans is that they are generally more expensive to heat and cool. This is because closed-off rooms more easily trap the conditioned air from an HVAC system.
Let's Start a Conversation!
If you're thinking about giving your home that long-overdue remodel, then turn to the experts at DreamMaker Bath & Kitchen of East Georgia.  To schedule an appointment, please give us a call at (478) 347-7108 or complete our contact form to start a conversation with our design experts. We serve homeowners in Swainsboro, Dublin, Statesboro, Vidalia and Metter, GA, and nearby areas.
If you live in Swainsboro, Dublin, Statesboro, Vidalia, or Metter and are interested in learning more about remodeling your kitchen or bathroom, don't hesitate to contact the DreamMaker Bath and Kitchen of East Georgia team.