---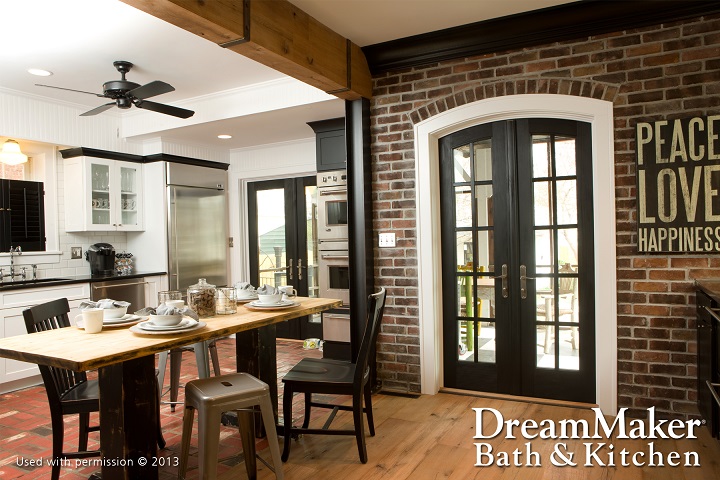 ---
May is National Home Remodeling Month, well-timed because it is around this time when many homeowners decide to get started on their renovation plans. As your trusted home remodeling contractor, DreamMaker Bath & Kitchen of Charlotte has a list of top remodeling ideas that you might want to tackle this year.
Kitchen Remodeling
Even a minor kitchen remodel can significantly improve this room's functionality and appearance. Consider refacing cabinets, replacing the backsplash or installing an island, among other smart improvements. At DreamMaker Bath & Kitchen of Charlotte, we specialize in traditional, transitional and contemporary kitchens, so we can definitely help you evaluate your needs and goals to create the perfect kitchen.
Bathroom Remodeling
Want to make your small bathroom look bigger? Maybe add a tub? Or do you want to remove your bathtub to free up space? There are a lot of ways to spruce up a bathroom, from cosmetic updates to more extensive upgrades. Our team can give you many ideas to choose from.
Interior Remodeling
There are various ways you can improve the look and usability of your home and the rooms in it. DreamMaker Bath & Kitchen of Charlotte can help you add or transform a room, for instance. Whether you choose to repaint or tear down the walls to open up the space, we will help you find ways to enjoy your home more and for a longer time.
Let Us Help You Transform Your House Into the Home of Your Dreams!
DreamMaker Bath & Kitchen of Charlotte is your source for top-notch home remodeling services. You can observe National Home Remodeling Month with our team's help! Call us today at (704) 706-3400 or send our contact form to schedule a meeting with an expert designer.