---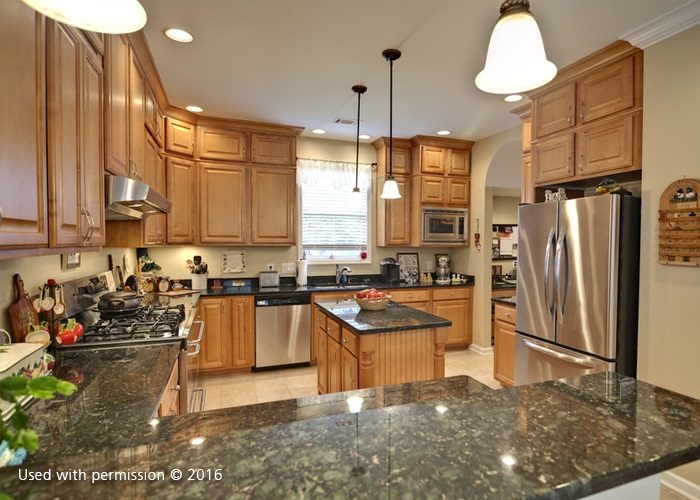 ---
The most wonderful time of the year is here, and you know what that means: food, family and friends. Waiting until the last minute to prepare your kitchen for the festivities could lead to unnecessary stress.
Keep your cool this holiday season with a little bit of planning and preparation. Check out the following tips from DreamMaker® Bath & Kitchen of Central Texas, the leading local kitchen remodeling contractor.
Clean Clutter Off Countertops
Clutter-free kitchen counters are a must, especially during the holiday season. Your countertops are your workspace when preparing holiday meals, so it's important that it stays clean and spacious for everything to run smoothly. One of the things you can do is to store small items that you use frequently in kitchen drawers and cabinets while moving larger items to pantries or closets.
Organize & Restock Your Pantry
There's nothing more stressful than searching for pantry ingredients that are not there and wasting time sorting through everything but what you need. To prevent this from happening, set aside some time to pull everything out of the pantry and re-organize the contents based on food groups or on what you commonly use. You should also make a list of what you need to restock.
Clean the Microwave
The microwave is one of the most-used appliances during this season. Is the inside of your microwave spotless and odorless? It takes just a few minutes and minimal effort to wipe off that baked-on crustiness.
Let Us Help Remodel Your Kitchen
Follow these handy tips and you'll be good to go for holiday entertaining this year! For more professional tips on modern and traditional kitchen renovations, contact DreamMaker Bath & Kitchen of Central Texas at (254) 262-0087 today.