---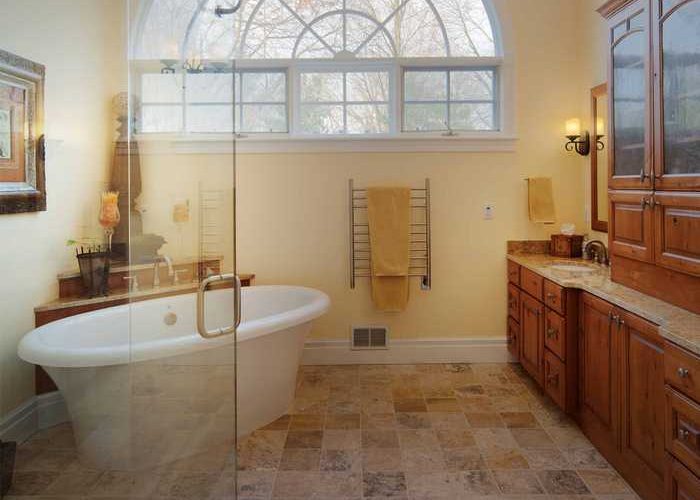 ---
Renovation involves dust, noise and foot traffic. While this doesn't make your home uninhabitable, staying at home during a remodel can be trying, especially for pets and small children. In this blog, the home remodeling contractors at DreamMaker Bath & Kitchen of Central Texas share tips on how to move out during renovation.

Give Yourself Plenty of Time to Plan

Think about the situation you and your family will be placed in when renovation begins to determine whether a move is necessary. For example, renovating a second bathroom isn't as inconvenient as renovating the only bathroom in your home. Building an in-law suite wouldn't be as disruptive to your daily routine as renovating a kitchen. Talk to your remodeler and ask whether they recommend moving out; if they do, plan for it as early as possible.

You have quite a few options for temporary accommodations while home remodeling is ongoing, such as a nearby hotel, a bed and breakfast or staying with relatives. The latter usually is the best option if you have young children because they're more likely to be comfortable in familiar surroundings. You can have your pets temporarily rehomed at a nearby kennel.

Pick Your Temporary Accommodations

You should pick your temporary accommodations based on the following conditions:

Close proximity. You should be as close to your home as possible. You want to be available in case you need to sign off on changes or updates to your project. If it's school season, your children should be at a short commuting distance or on the school bus route.
Flexibility. In the event of a delayed project—which can happen due to unexpected repairs or supplier delays—you and your family won't want to be left without a place to stay.
Internet access. Communication is paramount. With internet messaging being so ubiquitous nowadays, you will want to keep in touch with your contractor as much as possible. You may also need to work wherever you'll be staying.
Cover All Furniture & Keep Your Valuables Safe

Make sure your furniture and electronics are protected from dust. Put framed photos, breakables and valuables away to avoid damage, and rent a storage space if moving furniture around is not an option. Also talk to your remodeler about delineating work areas to minimize the risk of damage, as well as to keep the areas to be cleaned to a minimum.

Let's Start a Conversation!
DreamMaker Bath & Kitchen of Central Texas is your leading provider of home remodeling services. Give us a call at (254) 262-0087 or fill out our contact form. We serve customers in Waco, TX, and nearby areas.