---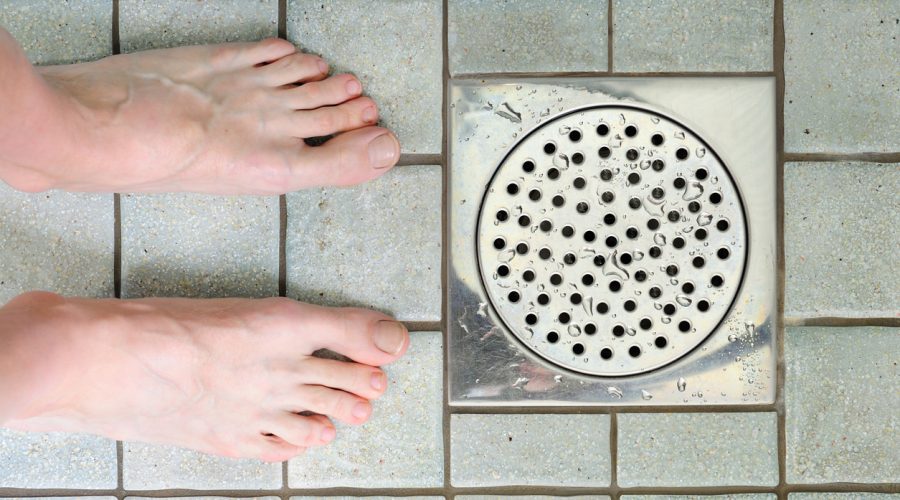 ---
Deciding on a shower drain sounds like one of the most mundane parts of a bathroom remodeling project, but it's actually important and should be taken seriously. But where do you begin? Aren't all shower drains the same? Let's start with getting to know the types of drains available to you.
Traditional/Standard Drains
Also known as grate drains, clamping ring drains or point drains, standard drains are your standard options. They are the most common choice available to you and are usually round or square. Whether you get a round or square drain, they can come in different sizes and styles to match your bathroom's overall design.
Linear Drains
Also called channel or trench drains, linear drains feature a long rectangular body, with its grating or cover sitting flush with shower floors. Sleek in design, they can be installed against the wall for a seamless design and complement curbless showers best. They have a leg up over standard drains in that they only require flooring to slope in one direction to drain well.
Tile-Top Linear Drains
Tile-top drains install like traditional linear drains but they feature a removable tile pan on their drain strainer. Tile pans match shower floors for a seamless look.
What to Choose
Be mindful of plumbing and building codes. These can require drain lines to be of certain sizes, which can influence what kind of shower drain you get and even the quantity. Work with an expert remodeler, however, and you should be provided with recommendations that will best suit your needs.
Get Help From the Pros
As one of the most trusted bathroom remodelers around, DreamMaker Bath & Kitchen of Central Texas is confident we have what it takes to help you bring your dream bathroom to life. To learn more about what we can do for you, simply give us a call at (254) 262-0087. Let's start a conversation today!