---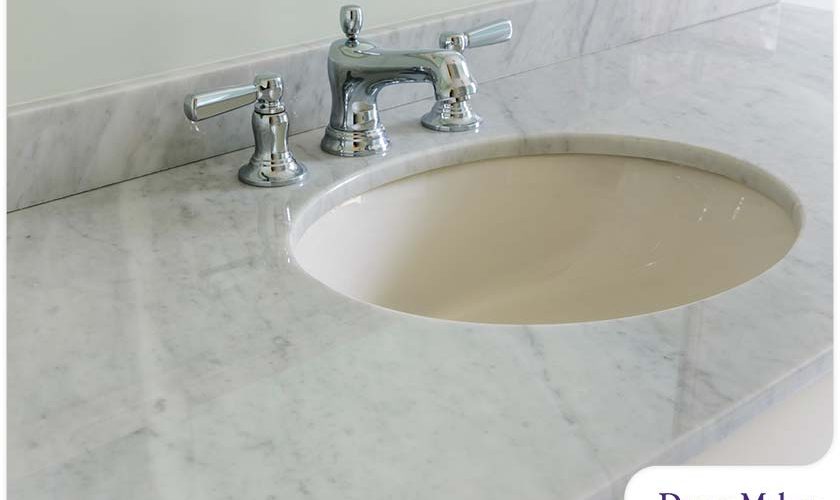 ---
If your bathroom is no longer up to par, you might have to replace some of its components, such as the countertop. In this blog, the top bath renovation specialists at DreamMaker Bath & Kitchen of Central Texas share the pros and cons of the most common countertops found in bathrooms today.

Solid-Surface

Solid-surface countertops are highly coveted due to their versatility. They are created from a mixture of acrylic and polyester bonded together with resins. They're also known as faux stone countertops since they were designed to mimic natural stone. Solid-surface countertops are very easy to clean but don't tolerate heat as well as natural stone.

Granite

Granite countertops are the perfect option for homeowners with rustic or classic bathroom designs. Aside from its unique appearance, granite is highly scratch- and moisture-resistant. If your goal is to boost your home's value and sell it in the future, then granite countertops are a great choice. Their main drawback lies in the fact that they're not environmentally friendly. Granite is difficult to mine and uses up a lot of energy to transport, despite being recyclable.

Quartz

If you have a modern bathroom that features a lot of symmetry, then quartz is an interesting option. Quartz countertops are non-porous, which make them resistant to stains, moisture and bacterial growth. However, one drawback is that quartz tends to show smudges and fingerprints easily.

Laminate

Laminate countertops were very popular during the 1960s and 1970s, when garish colors were common. However, as the industry evolved, remodelers opted for more neutral colors. Recently, laminate has been making a comeback after being engineered to mimic high-end materials such as stone and wood, and in multiple patterns. Laminate countertops are also moisture-resistant and easy to clean. However, this countertop thins over time, which reduces its appeal.

Design Your Dream Bathroom With DreamMaker
Do you need the help of a professional bathroom remodeling contractor to install your new countertops? DreamMaker Bath & Kitchen of Central Texas would love to serve you! To get started with a no-obligation consultation, call us at (254) 262-0087 or contact us online. We serve homeowners in China Spring, Waco, West and surrounding communities.