---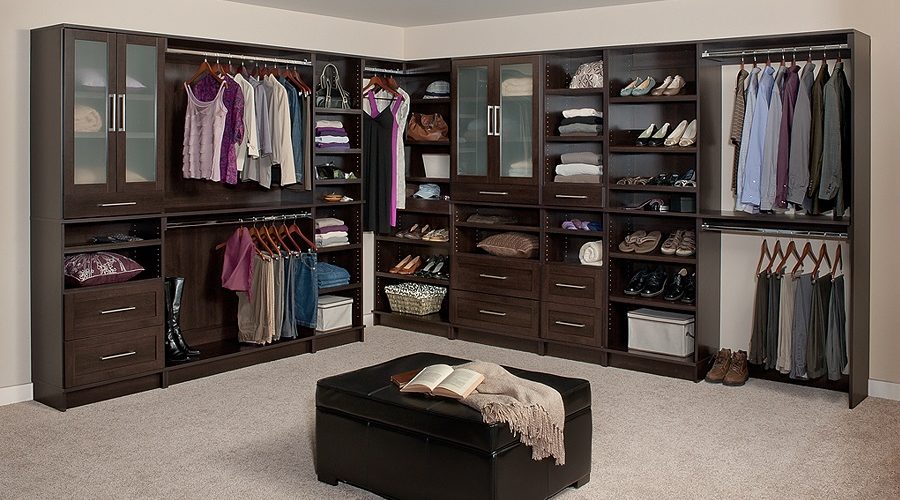 ---
Closets are some of the greatest spaces ever invented because you can shove all of your stuff in them, shut the door and it's like those items don't even exist—except they do and, eventually, your closets will get very messy.
If it's time to tame your cluttered closet so you can actually find clothes to wear, we've got you covered. Here are some home interior remodeling ideas that will help you enjoy an organized closet in no time.
Take Inventory of What's Inside Your Closet
As painful as the process may sound, it's good to start your closet organization by stepping back and reacquainting yourself with the contents. If you haven't worn an item in over a year and have no plans of wearing it in the future, toss it. If a shirt is a few sizes too big or small, toss it. Remember, your goal is to free up space for the things you actually want to wear. You can always donate or sell those items you can't or no longer want to use.
Categorize Your Clothes
It's important to group your clothing items by category: dresses, blouses, shirts, skirts, etc. Within each category, you can organize them further by grouping by color or frequency of use. Doing so will help you know exactly where to look for a clothing item you have in mind, instead of spending the majority of your time combing through your wardrobe.
Add Shelving
Some shirts, sweaters and other clothing items can stretch on hangers, so it's best to add shelves to your closet for these pieces. Shelves can also keep handbags, hats, makeup containers and other accessories in order. Additionally, shelf dividers can allow you to meticulously store stacks of shirts and pants.
Having an Organized Closet Is Now Easier Than Ever
Make closet organization easier by investing in interior remodeling with the help of DreamMaker Bath & Kitchen of Central Texas! We are the most trusted kitchen and bathroom remodeler and interior design expert in the region. Call us today at (254) 262-0087 for a consultation!