---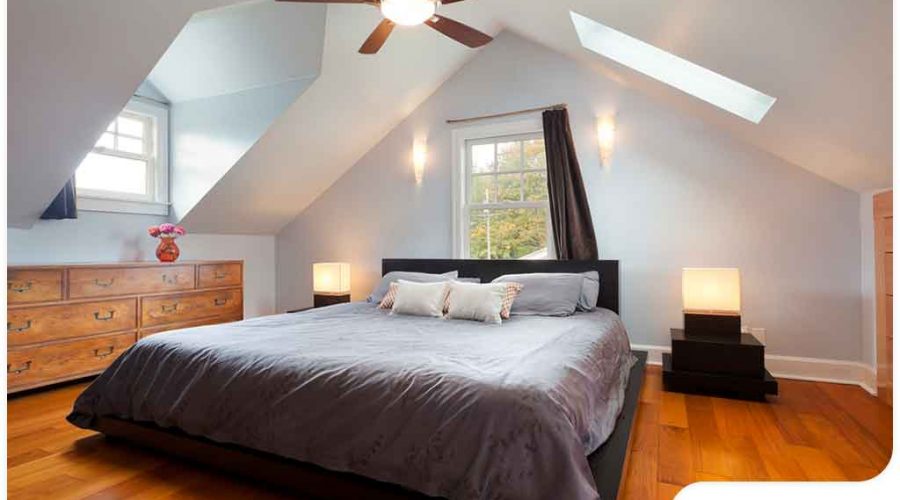 ---
Converting your attic is one of the best home remodeling projects you can tackle to add precious square footage to your home. Given that an attic is dry, spacious and quiet, you have plenty of options for the space, whether it is a play area, home office or an extra bedroom for guests. To ensure the success of an attic conversion, keep in mind these do's and don'ts.

Do Consider Local Building Codes

According to most local building codes, an attic must have at least 70 square feet of floor space, with a minimum width of seven feet. At least half of the finished attic space must have a ceiling height of seven feet or higher so that occupants can comfortably stand up and move around. Also, before the attic is converted, have your home's foundation and framing inspected to ensure it can support the extra load.

Don't Forget to Add a Ceiling Fan

If there's enough headroom, make sure to install a ceiling fan in your newly converted attic. This will make your finished space more comfortable in summer by circulating cool air.

Do Use Bright Colors

To create an illusion of more space, utilize bright colors in the attic's interior design. You can use dark colors, but only if you want to provide a contrast or an accent somewhere in the room. With brighter colors, a small space looks less enclosed.

Don't Skimp on Storage

Every nook and cranny of your attic can be utilized for storage. Perimeter drawers, cabinets and storage cubes can help save space. Open shelving can be a great fit in unusually shaped spots such as the chimney, pipe chase framing and near low walls.

Do Reduce Floor Noise

Once your attic becomes a functional space, any movement can cause a lot of noise in the rooms below. Be sure to beef up the floor joists to cut back on noise. Home remodeling contractors also recommend filling up the bays with blown-in insulation. Installing carpet or area rugs on the attic floor is also a great idea to quiet the floors.

Don't Proceed Without Identifying Your Focal Points

A focal point draws the eye to specific places in the room. In an attic conversion, any element can serve as a focal point, whether it's a big piece of artwork, furniture or even a color or pattern. When used smartly, any of these can make the attic seem a bit larger.

Let's Start a Conversation!

As the leading local contractor for home office and closet remodel needs, DreamMaker Bath & Kitchen of Central Texas takes a distinctive, full-service approach to each remodeling project. Call us today at (254) 262-0087 or fill out our contact form to start a conversation! We serve residents of Waco, TX, and the surrounding communities.