---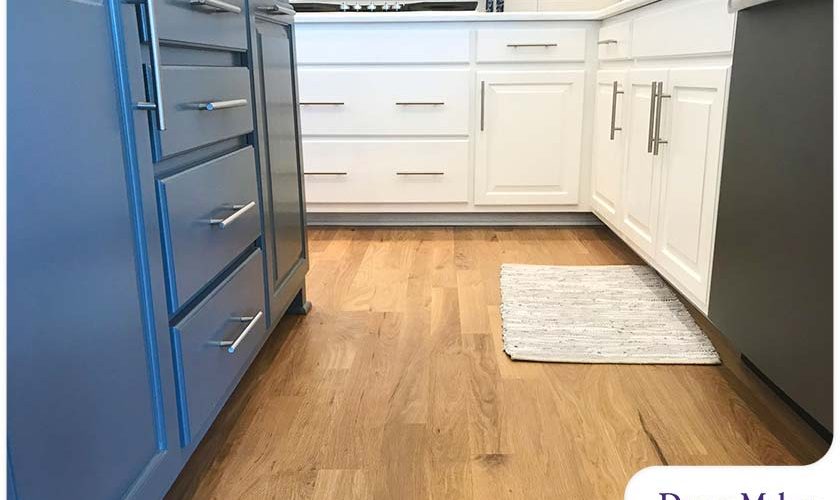 ---
Choosing the right flooring for your home makes a huge impact on your home's appeal and value. However, there are a lot of options on the market that could leave you overwhelmed. How can you narrow them down? In this post, DreamMaker Bath & Kitchen of Central Texas shares questions you should ask when getting new flooring for your home.

What's My Budget?

It's important to prepare a budget to know how much you can invest in your remodeling project. Afterwards, you can take a trip to your local tile and flooring supplier to see their latest offerings and evaluate the options within your budget. Take note of the options and research their features. Keep in mind that flooring is a long-term investment, so it's often worth spending that extra amount of money for a better return in the long run.

How Will It Affect My Home's Style?

If you're considering an entirely new flooring style, it's normal to be concerned since it will dramatically change the way your home looks. Do note that some flooring materials won't work with some home styles, so it's important to choose one that's appropriate for your home. You can also use different kinds of flooring, depending on the room. Consult your home remodeling specialist about what additions they recommend.

How Often Do I Have to Clean It?

Maintenance is also an important factor in deciding which flooring to pick. Carpets, for instance, should be cleaned by a professional at least once a year. Contemporary hardwood floors should be refinished every two to three years. If your home has high foot traffic, it's probably better to choose laminate floors due to their low-maintenance properties.

Do I Need a Professional Remodeler?

DIY flooring installation isn't recommended, especially if you are lacking the proper tools and safety equipment to properly carry out the project. Aside from improperly installing the flooring, you'll compromise your warranty coverage. Be sure to hire a professional to handle all your home improvement and flooring needs.

Let's Start a Conversation!

Searching for home remodeling contractors that are capable of designing your dream home? DreamMaker Bath & Kitchen of Central Texas is ready to help. To get started with a no-obligation consultation, call us at (254) 262-0087 or contact us here. We serve homeowners in Groesbeck, Robinson, Waco and other nearby communities.