---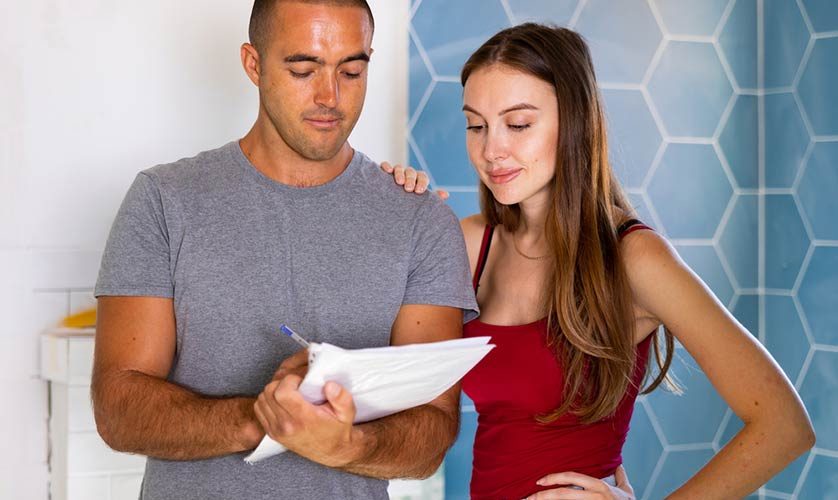 ---
Are you planning a bathroom makeover? Do you have specific ideas or functionality needs you want to incorporate? DreamMaker Bath & Kitchen of Central Texas is here to help! Setting clear, achievable goals is key in any remodel, especially in a bathroom renovation. They may be broad or specific, but they should always reflect your needs and preferences. In today's article, we provide an overview of how to set effective goals during your bathroom remodel.
Assess Your Current Bathroom
Spend some time in your bathroom, assessing what you like and dislike. This will give you a clearer picture of what changes must be made.
Consider Your Lifestyle
Take into account who will be using the bathroom and how. For example, having dual sinks is imperative if you are sharing the space with at least one person. If you love taking long, relaxing baths, a luxurious bathtub could be one of your goals.
Think Long-Term
It's advisable to think ahead when setting your bathroom remodeling goals. Consider factors such as the durability of the materials, ease of cleaning and maintenance, and adaptability to changing needs.
Determine a Budget
Your budget is a critical factor in your goals. Getting to know the estimated bathroom cost will help you gauge your goals' feasibility.
Typical Remodeling Goals
Here are some examples of typical remodeling goals that might inspire you:
Improved functionality. This could mean a more effective layout, additional storage space, or an extra sink to ease morning routines.
Updated aesthetics. Your goals could focus on giving your bathroom a more modern look or a style that suits your preferences better.
Increased home value. If you plan to sell your home, your goals revolve around upgrades that will increase its value, such as high-end fixtures or luxurious finishes.
Improved energy efficiency. This might involve installing low-flow toilets and showerheads, LED lighting, or energy-efficient heating and cooling systems.
Let's Start a Conversation!
Hiring an experienced and dedicated remodeler can make a huge difference in any remodeling project. At DreamMaker Bath & Kitchen of Central Texas, we pride ourselves on listening to and understanding your needs and wants. With our team, you don't have to search online for a "bathroom remodeler near me".
Our team will collaborate with you to ensure your goals are at the forefront of the remodeling project. With years of experience and expertise, we can provide insightful advice and creative solutions to fulfill even the most intricate goals.
If you're ready to kick-start your remodeling journey with DreamMaker Bath & Kitchen of Central Texas, don't hesitate to ask for a bathroom quote. Call us today at (254) 523-6699, or fill out the form on our contact page to start the process. We serve homeowners in Waco, Hewitt, Groesbeck, Robinson, and the nearby areas.