---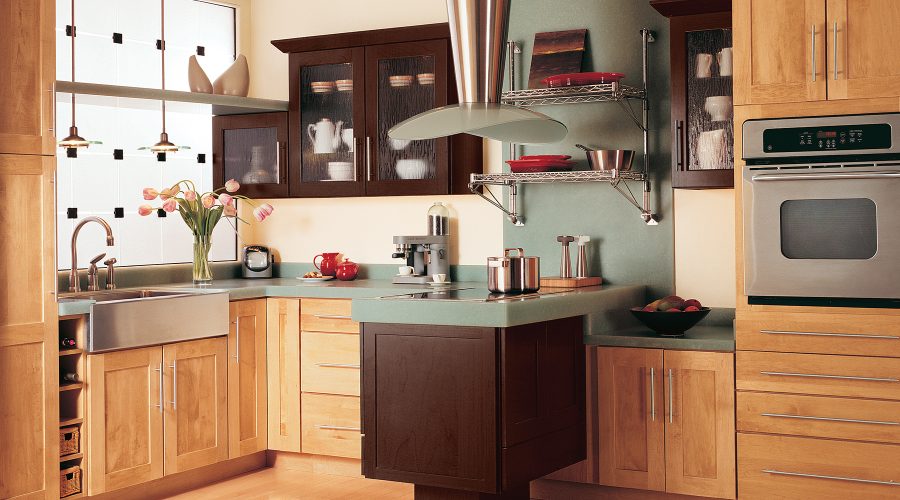 ---
If you've ever considered a kitchen renovation, you may have heard about building codes and best design practices. For the most part, they work together to make sure you have a kitchen that works, but how do they differ?
National & Local Building Codes
Model, or national, building codes are more general in nature, functioning more as recommendations. Local building codes have legal weight and are treated as laws in cities or states. Typically, local building codes are based off of model building codes, which are usually influenced by the National Electrical Code, the Uniform Plumbing Code and the International Residential Code.
To make sure your kitchen is up to code, an inspector will come to your home after the work is done. You agree to this check when you get a building permit, which is necessary before any work can begin.
Design Best Practices
The National Kitchen and Bath Association is the foremost authority on kitchen design information, offering design best practices for all kitchen planning aspects including layout, accessibility, material and other considerations. Once your remodeling or renovation project is done, no one will check if design best practices were implemented because it's not required by law.
The kitchen work triangle is probably the most common example of a design best practice. Implement it and you can expect your kitchen to be efficient to work in. Don't, and you will likely run into some trouble with flow in the kitchen. Still, you won't be penalized for that because using the kitchen work triangle is not a legally mandated requirement.
The Compromise
Both building codes and design best practices do a lot to give you a kitchen that is beautiful and functional. Work with trusted kitchen remodeling contractors like DreamMaker Bath & Kitchen of Aiken and you can be sure the two will be blended to give you best results. To learn more about what we can do for you and your home, simply give us a call at (803) 335-1758. Let's start a conversation today!