---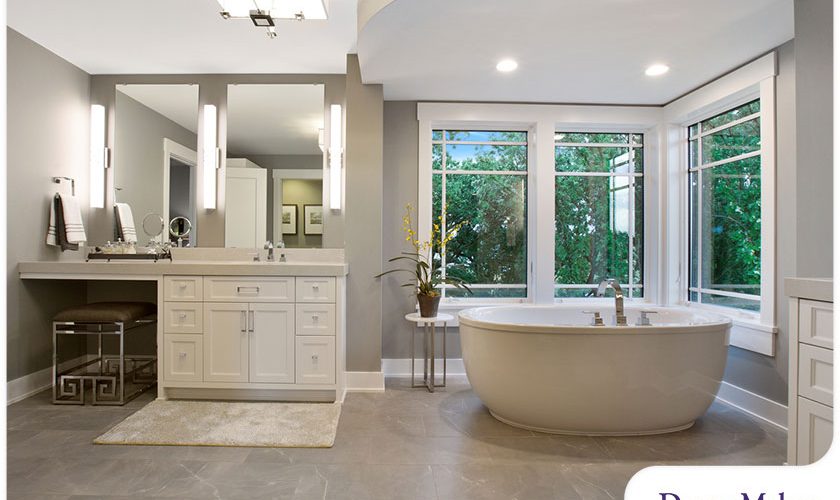 ---
In order to ensure a successful bathroom remodel, it's crucial to understand the basics of a bathroom renovation and the design options that are available to you. Unfortunately, the word "bathroom remodel" is tied to too many half-truths and misconceptions, making it difficult for the general homeowner to decipher a remodeling myth from a fact. Luckily, our DreamMaker experts are here to explore five all-too-common myths about bathroom remodeling and set the record straight.
Common Myths
Myth 1: Bathroom Remodels Are Expensive
Bathroom remodels can be expensive, but they certainly don't have to be in order to be worthwhile. How much you spend on a renovation ultimately depends on the scope of work you want to accomplish. If you play your cards right, minor modifications to the floors, cabinets and lighting fixtures can be economical changes. If you're thinking about drastic changes — such as updating the plumbing and electrical or expanding the square footage of the bathroom — then you're looking at a big-budget remodel.
Myth 2: Adding Luxurious Items Is a Must
A well-designed bathroom can be a private sanctuary for self-care and relaxation. While it's natural to wish for it to look and feel luxurious, it's definitely not a necessity. Yet that doesn't mean that you can't remodel your bathroom with style. For expert designers, mixing materials is key to a budget-friendly luxury bathroom.
Myth 3: Energy-Efficient Features Aren't Important
According to a bathroom contractor, the overall impact of adding bathroom accessories relies on the quality of those items. For example, water-saving showerheads give you control over the amount of water released. Similarly, high-efficiency faucets reduce the flow of water while the water pressure remains constant. Using LED bulbs can also help cut energy consumption.
Myth 4: A Remodel Means Expanding the Bathroom
At the end of the day, it's not about the amount of space you have but what you do with that space. If your bathroom is a tad smaller than you'd like, you can enhance other areas of the room by learning a few tricks, such as adjusting the lighting to create an airy and more spacious-looking room. 
Myth 5: Ventilation Is Not a Concern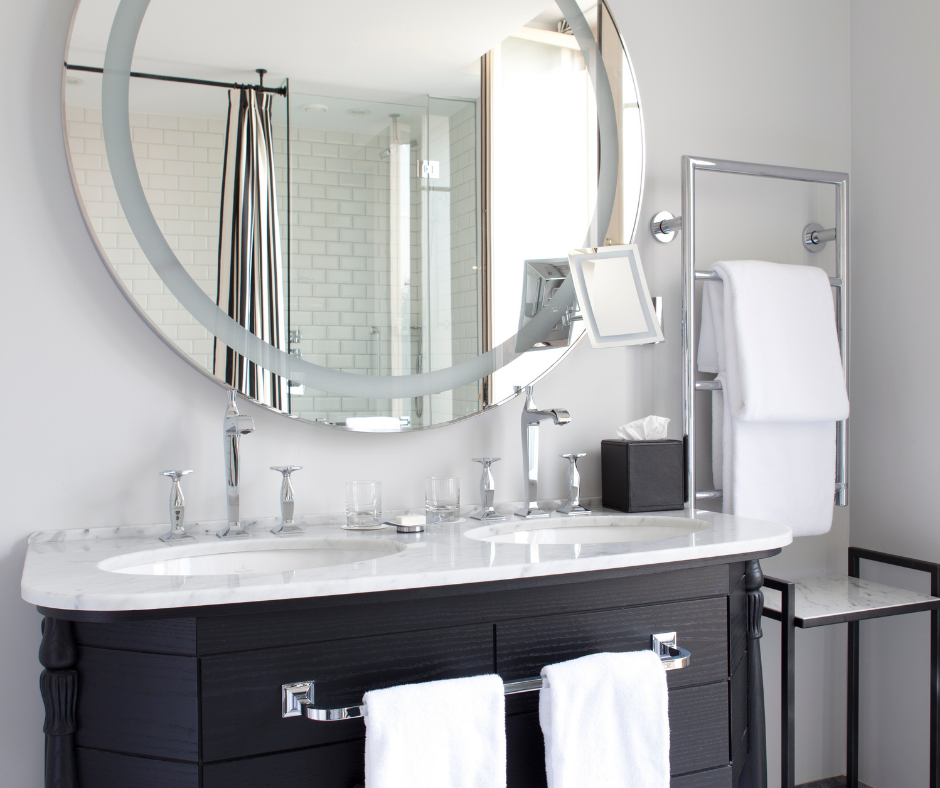 Proper ventilation is critical to a clean and comfortable bathroom. By promoting air circulation in the room, you prevent the air from becoming stuffy and mold from forming near the tub and other fixtures.
Let's Start a Conversation!
DreamMaker Bath & Kitchen specializes in bathroom remodeling services, from design to installation. Our experienced team is committed to providing top-quality products and personable service. To get in touch with an experienced bathroom contractor, use our "Location Finder" to get in contact with the closest DreamMaker team to you.