---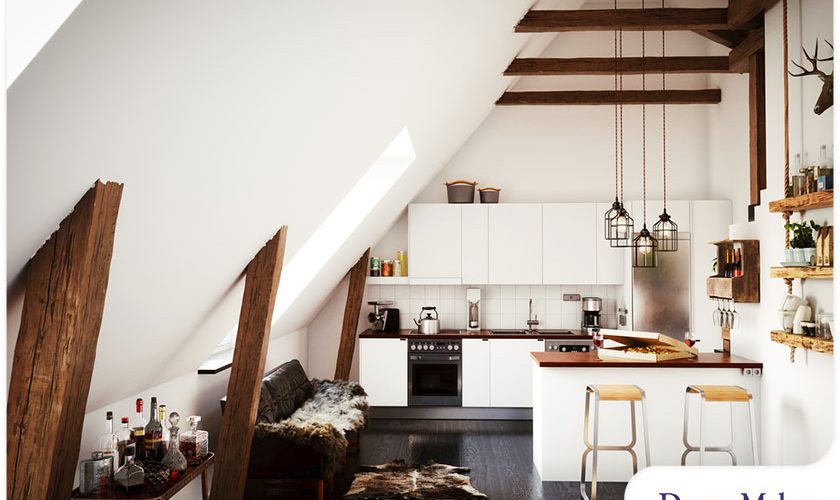 ---
If you are longing for extra space in your home, the perfect solution may be sitting right above your head. For many homeowners, the attic is only a room used for storage and is usually either too hot or too cold to live in. But if you make smart choices with attic remodeling, you can resolve these issues and make better use of attic space.
A home remodel expert shares five attic remodeling ideas with you in this post.
Office. Whether you're working at home full-time or you simply need an extra room for office equipment, converting your attic space into an office is a great solution. Because the room is separate from the rest of the home, you don't have to worry about dealing with unexpected visitors in the middle of an important meeting.
Gym. Many homeowners have considered transforming their attic space into a gym, which is infinitely customizable. If you're worried that your attic will be too hot for working out, especially in the summer, consider upgrading your HVAC system as well.
Guest Room. A bedroom in a finished attic provides space to accommodate guests. But for it to count as a bedroom, you need to meet certain guidelines, such as having a ceiling that is seven feet high for at least half of the bedroom and two methods of egress. A trusted interior remodeling contractor can ensure you adhere to these standards.
Master Bedroom. If you have unused space above your living area and you're ready to go big, convert your attic into a master bedroom. While designing and building a suite out of a largely unfinished room is a big project, it offers wonderful benefits. If your current master bedroom is too cramped for your liking, for example, an attic remodel will allow you to completely reimagine the layout. It will also give you improved privacy without the need to go downstairs when you need to use the bathroom.
Library. If you are a book collector, an attic remodel will create a space where you can keep treasured items in mint condition for many years to come. When you construct an in-home library, you don't need much more than uninterrupted space and gorgeous lighting.
Let's Start a Conversation!
When it's time to renovate your attic space, you can count on DreamMaker Bath & Kitchen of Hollywood to deliver great results. With industry-leading products and up-to-date installation techniques, you can have peace of mind that your remodel will go as smoothly and efficiently as possible. Call (305) 425-1700 or fill out our online form to connect with one of our home renovation specialists. We serve residents of Hollywood, Pembroke Pines, Miramar, Aventura and the surrounding areas.