---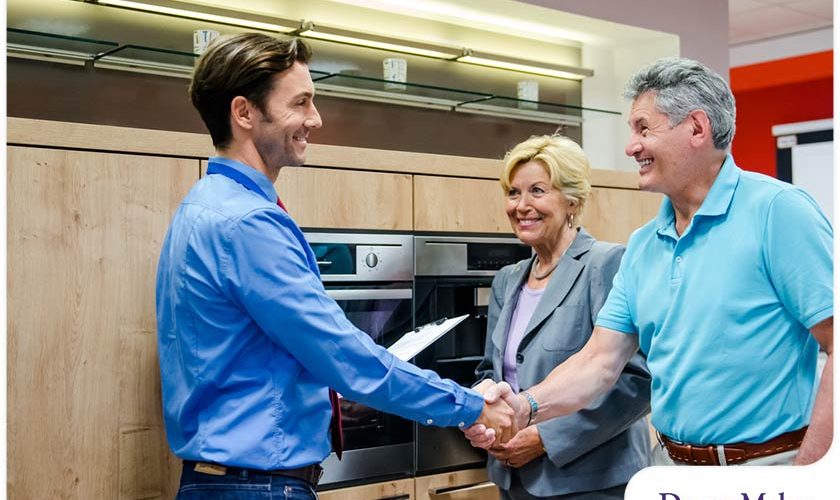 ---
A home renovation is a major undertaking – one that's difficult to tackle on your own. If you want to get the desired results from your project, work with someone who has the skill and experience for it. And not just those qualities either – look for a remodeling contractor you can build a good working relationship with.  
But how do you go about establishing rapport once you've found that company? DreamMaker Bath & Kitchen of Hollywood, a trusted home renovator in the area, has some useful tips:
Establish clear and effective communication. A home remodel is a collaborative effort. If you want to get the living space you've always dreamed of, make sure to communicate your needs with your home remodeler. Show them photos, color swatches and other design inspiration so they'll have a clearer idea of what you want. By communicating well with your remodeling contractor and not hesitating to speak up if you have any questions or concerns, you're more likely to get the results you want. Not only that, it also reduces the possibility of change orders, which add to your overall costs and cause delays.

Be kind. Instead of thinking of your remodeler as someone who works for you, think of them as someone who works with you. A major home renovation is bound to be stressful for everyone and, more often than not, your contractor will be working hard to deliver high-quality results. A kind word, snack or cold beverage can go a long way to show your appreciation.

Give them space. Don't hover over the remodeling crew. After all, the reason you're working with them in the first place is because you trust them to do an exemplary job. Leave them to their work and ask for progress reports when necessary. 
Keep in mind that establishing rapport shouldn't fall solely on you – the remodeling company you've hired should also make an effort. DreamMaker Bath & Kitchen of Hollywood lives by our Code of Values™. With respect, integrity and customer focus, we make our best effort to understand and appreciate our client's needs in every situation. We respond in a timely fashion, only make agreements that we are willing, able and intend to keep, and communicate with honesty and purpose. 
We Want to Be Your Trusted Remodeling Expert
The "contractor near me" you've been looking for online is DreamMaker Bath & Kitchen of Hollywood. Let us help you turn your remodeling dreams into reality with our superior workmanship and customer-first service! Give us a call at (305) 425-1700 or fill out this contact form to schedule your consultation. We serve homeowners in and around Hallandale Beach, Aventura, Golden Beach, Pembroke Pines, Miramar and Hollywood, FL.