---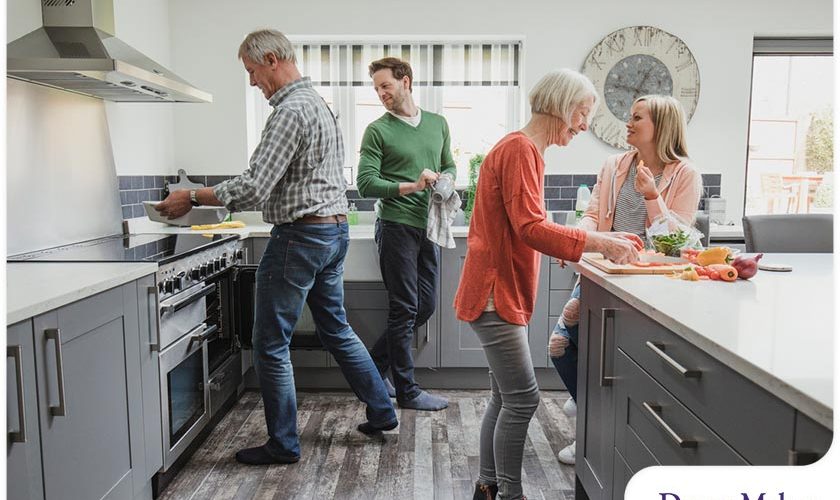 ---
The kitchen may need significant changes if you are planning on remodeling it for a family member with limited mobility, or for future-proofing your home for your golden years. Before you call for a kitchen quote, here are some characteristics of a mobility-friendly kitchen as explained by the design experts at DreamMaker Bath & Kitchen of Hollywood.
Barrier-Free Movement
Universal design allows people in seated positions, as well as those with limited reach and hand strength, to move around the kitchen with ease. This requires you to have a kitchen layout that is fully customized to your needs to ensure the entire space works for you. If you are a wheelchair user, it would be ideal to lower the countertops by two inches. An alternative is to have countertops of varying heights in your kitchen, especially if you are living with other family members. Tall household members may find low countertops uncomfortable to use. 
Easily 
Accessible Appliances
Don't pick an integrated cooktop/oven unit. Most mobility remodeling experts suggest choosing a cooktop that's separate from the oven to allow legroom for a seated user. Wall ovens are a convenient alternative that can be set at your desired height. Other great appliances for accessible kitchens include refrigerators with pull-out freezer drawers, chillers and side-by-side models. Try to ensure the controls and settings of your refrigerator are easily accessible, even for those sitting down. 
Convenient Storage
One of the most crucial aspects of designing an accessible kitchen involves storage. Optimizing it can be tricky, especially since some of the base cabinets may have to be removed for legroom, and higher shelves are rendered useless. You need to get creative to make sure there's enough storage space for all your kitchen essentials.
Roll-out cabinets, which are ideal for pans and other cookware, utilize the entire depth of the cabinet. The same applies to pull-out pantries for boxed and canned goods. Narrow shelving makes it possible to fill up your cabinets efficiently. These storage solutions bring stored items out to you, which is much more comfortable than having to bend and reach in for them.
Let's Start a Conversation!
With a dedication to superior craftsmanship and ethical excellence, DreamMaker Bath & Kitchen of Hollywood can deliver an accessible kitchen design that meets your specific needs. Rely on us for professional interior remodeling solutions. Give us a call today at (305) 677-8849 or fill out our convenient online form to start a conversation with a trusted "kitchen remodeler near me".