---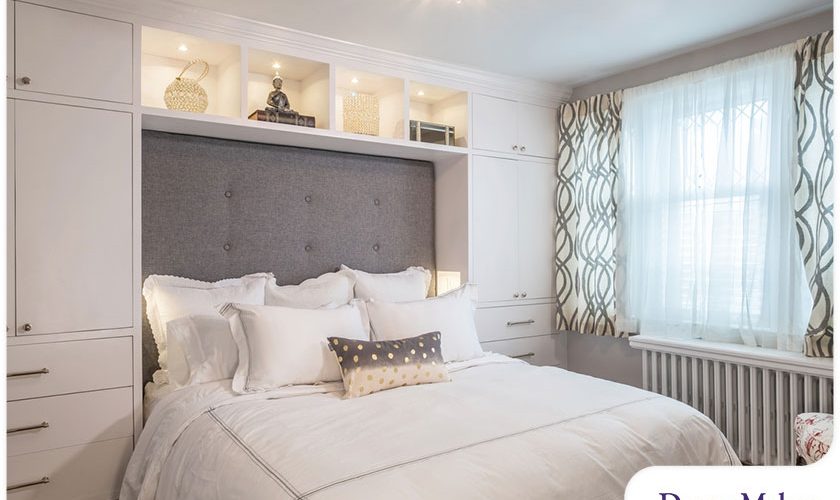 ---
The master bedroom is one of the most important places in any home. With that in mind, it is important to ensure that your space is designed to enhance relaxation and maximize every inch. In this post, the home renovation experts of DreamMaker Bath & Kitchen of Hollywood share some of the things you can include on your master bedroom wishlist.
A panoramic view. If your master bedroom is facing the ocean, a city view or even a nice backyard, take advantage of a great view to help you de-stress at the end of the day by adding large picture windows. This is also beneficial for your illumination and ventilation needs, helping you save on utility bills. If you don't have a great view from your master bedroom, talk to your remodeler about other options to maximize natural light.

A luxurious mattress and headboard. A comfortable, well-made mattress is your best weapon against sleep deprivation. You should also consider your headboard, which is the perfect foundation to build a master bedroom around. Interior remodeling pros recommend choosing a soft, upholstered headboard if you like reading before bed.

Quality lighting fixtures. In your bedroom, make certain you wake up to lots of sunlight to start your day. Designer lamps and accent lighting can all enhance your room's design, while also being functional. You may want task lighting above your bed for reading or working. Dimmers, with their soft lighting, are beneficial for easing you into a good night's sleep.  

Workspace. For those who are more productive working at home, working in an area close to the bedroom may be more convenient. Closet remodeling projects are an option for people wanting to create a cozy home office. Keep in mind that you'll have to use the right type of lighting for this one — something that won't disturb others if you are sharing the room.

Finishing touches. Once all the essentials are in place, explore design options for your space to spice it up. You can have a reading nook where you can hang your favorite artwork or a unique accent wall that acts as a focal point.
Let's Start a Conversation!
Rely on DreamMaker of Hollywood for professional, high-quality interior remodeling solutions, including master bedroom renovation. Give us a call today at (305) 677-8849 or fill out our convenient online form to start a conversation about your home remodel needs.