---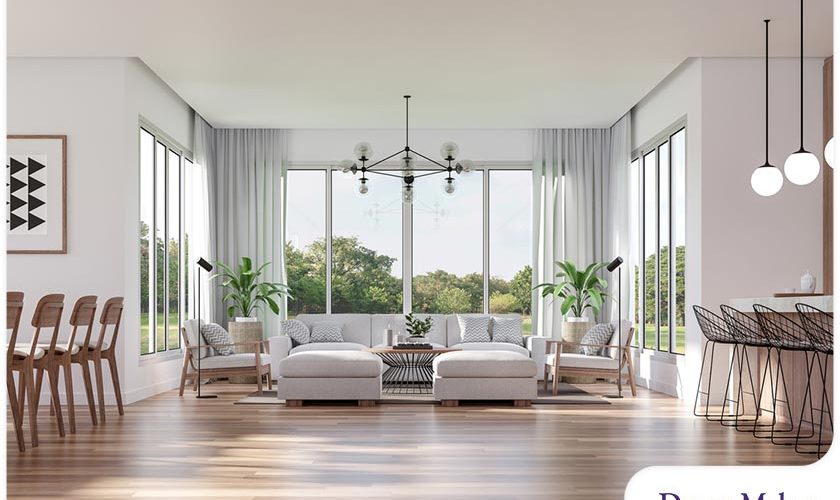 ---
Studies reveal that people over 60 need twice as much light to see well as those in their 30s. That's because as they age, adults experience a reduction in their ability to see smaller details (visual acuity) and in how they view differences between light and dark surfaces (contrast sensitivity). If you're planning a mobility remodel, be sure to incorporate a proper lighting plan into the upgrade. This will help to ensure that people of any age can easily and safely navigate your home. A trusted bathroom remodel company, DreamMaker Bath & Kitchen of Hollywood, has some simple ways to improve lighting.
Take Advantage of Natural Light
There's no easier and better way to brighten your forever home than with natural light. You can minimize window treatments, add more or larger windows or have a few skylights installed. However, since seniors are more sensitive to glare, when integrating natural light into your mobility remodel, make sure there are also light control solutions in place. 
Add Better Task Lighting
As its name suggests, task lighting is used for tasks where focusing on small details is necessary. Make sure to upgrade the task lighting in the most often-used areas in your home. For example, an extendable lamp near the chaise recliner in the living room will be handy for reading, while a desk lamp in the home office is useful when you need to work at the computer. In the kitchen, pendant lights over the island and countertops are ideal, while lights around the mirror over the bathroom vanity can make morning routines easier. If you have trouble deciding on lighting solutions, consult a reliable home renovation company like DreamMaker Bath & Kitchen of Hollywood.
Use Lighting Evenly
We've mentioned that mature adults sometimes have trouble differentiating between light and dark surfaces. The good news is that this issue can be mitigated using bright, uniform light throughout your home. This ensures a smoother transition from well-lit rooms to dimly lit ones. Another good solution is decorating your living spaces with high-contrast color surfaces.
Design Your Dream Home With DreamMaker
Integrating quality lighting into your living space is just one of the things DreamMaker Bath & Kitchen of Hollywood does during a mobility home remodel. Our Independence by Design™ service has you covered when it comes to making your forever home safer and more accessible. Learn more about it by setting up a virtual meetup or an in-home consultation. Just call us at (305) 425-1700 or fill out this contact form. We serve residents of Hollywood, Aventura, Golden Beach, Miramar and Pembroke Pines, FL. Our design center is open every weekday, and Saturday by appointment.