---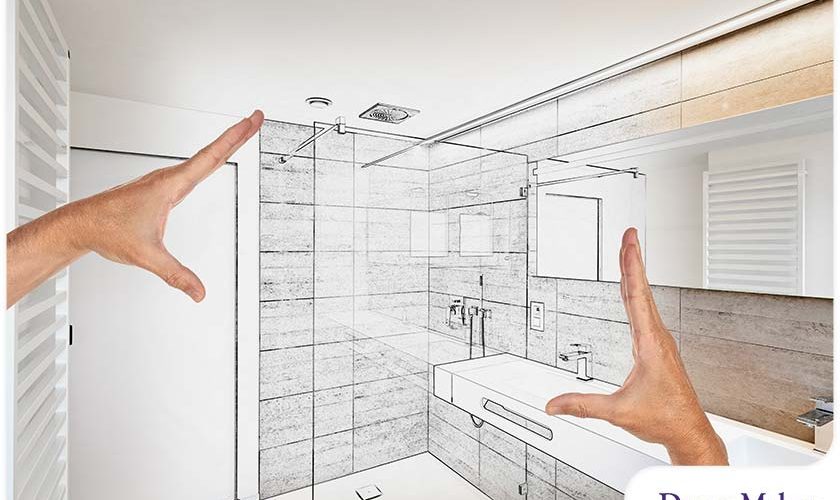 ---
Planning your bathroom renovation is equal parts exciting and daunting. It's fun to look up creative styles, colors, and luxury features, but you also have to make sure the more technical aspects of the project are covered. Take the remodeling timeline, for instance. It's a crucial detail in every bathroom quote that helps determine just how long your project will take. If you want to set an accurate bath renovation timeline, you'll need to learn more about the factors that can affect it.
The premier bathroom remodeling company in the area, DreamMaker Bath & Kitchen of Hollywood, lists some of them here.
Makeover. Will it be a makeover or a full bath renovation? If it's the former, then most of the changes you'll want to make will be of the cosmetic variety. This means the work is limited to new tilework, fixtures (such as faucets and showerheads), toilet, and vanity. Because the alterations are minimal, the project timeline will often be shorter–usually taking from 3 to 5 days. 
Full Remodel. On the other hand, if it's a full bathroom remodel, the work will generally take longer. That's because this involves making changes to the existing plumbing and electric infrastructure. But that's not all–a complete bathroom renovation will require permits, which means there will be inspections. This, in turn, means you'll need to wait a fair bit of time before the actual work can start. And when the project is finally underway, the process of removal, demolition, disposal, replacement, and installation will add more days to the schedule–which may be reflected in the bathroom estimate.
Unexpected Setbacks. Unwelcome surprises are not particularly uncommon in a bathroom remodel. Issues with plumbing and electric wiring, and possible water damage, can set your project back a few days. These problems will need to be addressed and repaired before the work can proceed. Otherwise, this will lead to further damage and expenses later on.
Change Orders. Bathroom remodels get off track and go way above the budget because of change orders. They undo the work that's already been done, causing unnecessary delays that extend the project timeline even further. You'll want to avoid change orders at all costs, so make sure every design, feature, or product is thoroughly researched and finalized.
Our Safe Remodeling Process
To set realistic expectations on your project, and ensure the timeline is stuck to as closely as possible, turn to DreamMaker Bath & Kitchen of Hollywood. We utilize a proven and streamlined remodeling process, which helps us prevent and minimize delays and disruptions by:
Taking into account all your wants and needs, and creating an excellent plan that effectively incorporates them into your new space. 

Performing a thorough inspection, taking precise calculations, and determining possible challenges–which our team will resolve promptly once the project is underway.

Reviewing design plans that fit your budget, and helping you land on the one that best suits your needs. This helps avoid change orders later on.

Having a dedicated point of contact throughout the remodel. Our project manager will be there to answer any questions, and address any concerts you may have. 
Start a Conversation Today!
DreamMaker Bath & Kitchen of Hollywood is the leading result when you look up "trusted bathroom remodeler near me" online–and with good reason! We have always been dedicated to providing homeowners in the Hollywood, Golden Beach, Aventura, and Miramar, FL areas with a safe and worry-free remodeling experience. Trust us with your  bathroom upgrade and we'll help you get the most out of it. Call us now at (305) 425-1700, or fill out this contact form to start a conversation. Our Hollywood design center is also open on weekdays, and on Saturdays (by appointment), should you want a visit.