---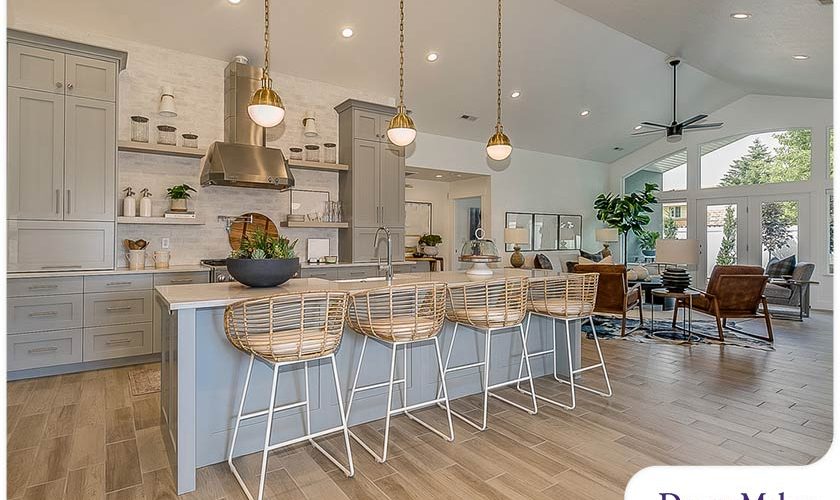 ---
Many homeowners are confused whether they should have an eat-in kitchen, a separate dining room or both of these options included in their next kitchen remodeling project. In this post, the top kitchen remodeler in the area, DreamMaker Bath & Kitchen of Hollywood, addresses this question.
What Is an Eat-In Kitchen?
An eat-in kitchen is designed to accommodate diners, with seating options ranging from a large kitchen table and chairs to a countertop with stools. They are common in smaller homes with limited square footage. Many homeowners specifically search for this feature when they're planning to rent or purchase a home. 
About Dining Rooms
Dining rooms were originally designed to separate the kitchen since upper-class families had servants who cooked their meals. This doesn't mean that dining rooms are now obsolete. Some people prefer to have their own peaceful place to dine apart from the hustle and bustle of the kitchen. In many cases, dining rooms aren't even used for eating, yet homeowners still want to keep this feature in their homes. 
The Better Option?
You might want to consider an open floor plan for your home, which is closely tied to the concept of an eat-in kitchen. An open floor plan opens up your living space and there's no need for a separate dining area, kitchen and living room. It creates a seamless transition from one area to the next. This also brightens up your living space, creates better traffic flow and allows socializing while eating or cooking.
Let's Start a Conversation!
Planning to get started on your dream kitchen remodel project? Are you also searching for a "kitchen remodeler near me"? With DreamMaker Bath & Kitchen of Hollywood, you'll definitely be in good hands. Give us a call at (305) 425-1700 or fill out our contact form to speak to one of our experts. We serve homeowners in Hollywood, Hallandale Beach, Aventura, Golden Beach and many surrounding communities.