---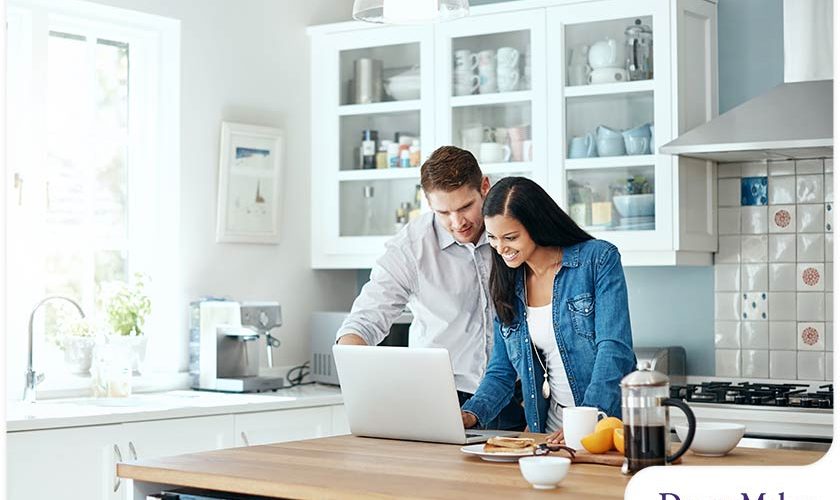 ---
Getting sticker shock during a major home improvement like a kitchen remodel is not uncommon. After all, the average cost of remodeling a kitchen in the United States is over $50,000. However, don't let this discourage you from getting the kitchen of your dreams. With a few smart decisions and a lot of careful planning, you can realize your expectations without going over the original kitchen quote. Here's how.
Work Closely With Your Designer & Contractor
From the start, during the initial planning stages and throughout the project, make sure that you work closely with your kitchen contractor and your designer. As much as possible, try to work with the original layout of your kitchen. Moving your plumbing and electrical lines unnecessarily can take a major chunk of your budget. It is also a good idea to go shopping with your designer so that you have a realistic sense of how much everything costs.
Stick to the Original Plan
One of the most common reasons homeowners go over their contractor's kitchen estimate is that they select upscale products and finishes that weren't in the original plan. For this reason, it is critical that you make a plan early and stick to it as much as you can. Researching materials, fixtures and appliances in advance allows you the opportunity to decide where to splurge and where to save. Changing up selections midway through your remodel is a good way to spend more money than you originally intended. 
Consider Mid-Range Appliances
If your budget is a bit tight, don't blow it on high-end appliances and fixtures. There are a lot of mid-level appliances that can do the job just as well. Remember, you can still have the kitchen of your dreams without a state-of-the-art fridge or dishwasher. 
It is also a good idea to visit several stores, talk to the salespeople and exchange contact information with them. Tell them you are remodeling your kitchen and that you are looking for great deals. You'd be surprised how many of them will be more than happy to give you a call when they have a big sale coming up. Most stores are also willing to hold your purchases for weeks or even months until you are ready to have them delivered to your home.
Design Your Dream Kitchen With DreamMaker
Ready for that kitchen remodel that's been on your mind for years? Instead of typing in a generic search term like "kitchen contractor near me", give DreamMaker Bath & Kitchen of Hollywood a call at (305) 425-1700 or fill out our contact form to schedule a free consultation. We serve homeowners in Hallandale Beach, Aventura, Golden Beach and beyond.