---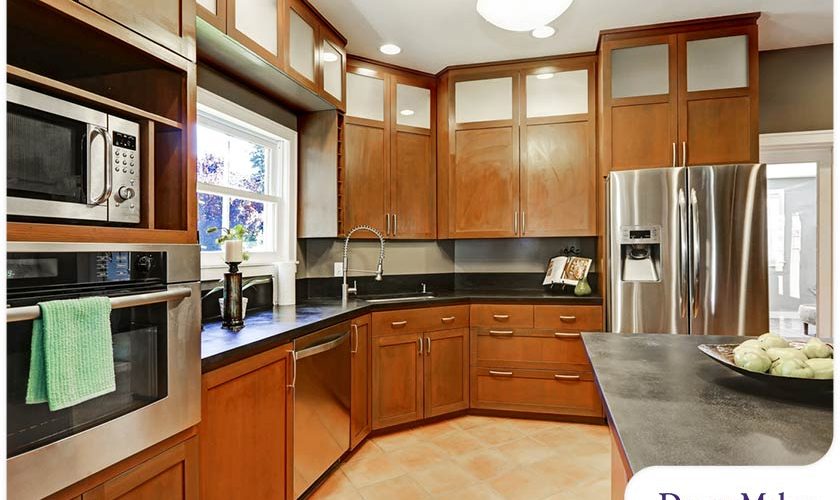 ---
One of the best things about remodeling your kitchen is that you can make it your own. It is a space where you can let your personality and lifestyle dictate how you want it to feel and function. While no two kitchens are exactly the same, there are a few essential features that are universal when it comes to good kitchen design. In today's post, your friends at DreamMaker Bath & Kitchen of Hollywood share what these great kitchens have in common.
Ample Smart Storage
No matter how big or small your kitchen is, one thing that you have to put a lot of thought into is storage space. After all, if you don't have a place to store items, it will be a lot more difficult to use your kitchen. Early in the planning process, think about what you keep in your kitchen and the things that you like to cook. This should inform you about which storage options are best suited to your needs. In today's market, there are a lot of smart storage solutions to choose from. 
High-Quality Appliances
Major appliances like your fridge and stove are the true workhorses of your kitchen. This is why you should set aside a nice chunk of your budget for high-quality models. It is rarely a good idea to skimp on these items as you will be using them every day. You don't have to get the top-of-the-line models from high-end manufacturers; just be sure that you get appliances that will complement the way that you want to use your kitchen.
Durable Countertops
Your kitchen surfaces will be one of the biggest influences on your kitchen remodel's overall style and appearance, so be sure to consider all your choices carefully. There are so many great options, from quartz to recycled glass, marble to granite. Select a surface that will complement the rest of your space while still being able to handle the demands of your daily lifestyle. 
Carefully Planned Lighting
Good lighting has a huge impact on your kitchen's ambiance. Bright lighting can make your space feel open and works well with modern and contemporary kitchen designs, while warm lighting can make your kitchen feel cozy and inviting. Be sure to talk to your contractor about lighting as it really can make or break your space. 
Let's Start a Conversation!
Finally ready to get started on your dream kitchen remodel? With DreamMaker Bath & Kitchen of Hollywood, you'll definitely be in good hands. Give us a call at (305) 425-1700 or fill out our contact form to speak to one of our experts. We serve homeowners in Hollywood, Hallandale Beach, Aventura, Golden Beach and many surrounding communities.