---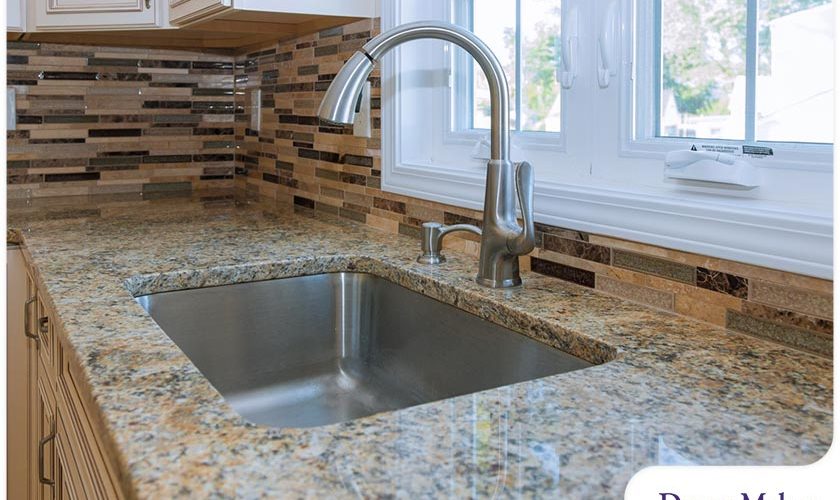 ---
The kitchen is arguably one of the hardest rooms in your house to keep clean. Fortunately, there are practical solutions that make cleaning and maintenance a bit easier. One particular element you want to focus on is the countertop. It should be both durable and beautiful while requiring little to no upkeep. Read on as your trusted kitchen remodel experts discuss the top countertop recommendations to consider for a low-maintenance kitchen.
Quartz
Quartz, also known as engineered stone, is an ideal countertop choice for a low-maintenance kitchen. The material is composed of crushed stone bound together by a polymer resin. Quartz is comparable to marble and granite in terms of performance, but without the high price point and inherent weaknesses. Quartz countertops have a solid, nonporous surface, which means they can resist stains and scratches. Cleaning is also a breeze; all it takes is a wipe-down with mild soap and water.
Laminate
Laminate countertops are as durable and low-maintenance as ever. They come in a wide variety of colors and designs that can easily match any kitchen design. Some even mimic the appearance of high-end countertop materials like granite and marble. What makes laminate a low-maintenance choice for your kitchen is its solid, nonporous surface. This is made possible through a manufacturing process where plastic resins are combined with cellulose layers that solidify under intense heat and pressure, creating a strong and scratch-resistant countertop material.
Soapstone
Countertops made of soapstone are a popular choice among homeowners for many reasons, including durability. The material's density makes it resistant to bacteria, chemicals and stains. It can also withstand extreme heat. A mixture of mild soap and water is enough to clean soapstone surfaces, which don't require sealing. 
Countertop Replacement as Part of Your Remodeling Plan
You can choose to replace your current countertop with a low-maintenance one without renovating your entire kitchen. However, this change can be extensive enough that it makes sense to do it during a remodel. It could be more convenient to plan a kitchen design where all essential elements, including your countertop, create a coherent look.
Let's Start a Conversation!
For your kitchen renovation needs, turn to DreamMaker Bath & Kitchen of Hollywood. Our team of skilled and friendly designers is ready to help you explore the countertop options that are a perfect fit for your low-maintenance kitchen plans. Call us today at (305) 425-1700 or fill out our contact form to start a conversation! We serve homeowners in Hollywood and the surrounding areas, including Hallandale Beach, Aventura and Golden Beach.