---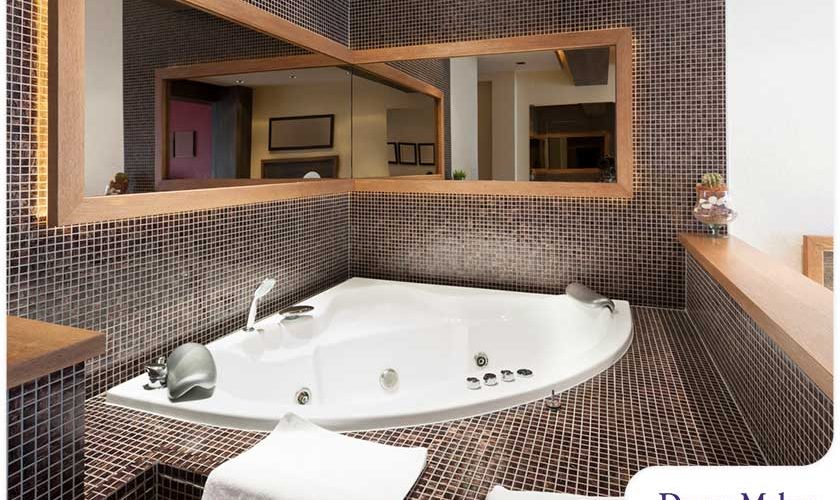 ---
A corner bathtub is something you should consider if you have a bathroom that has an awkward layout or limited size. Because it features a more rounded shape, a corner tub can fit into areas that a traditional tub can't. Discover ways to elevate your space with a corner tub from one of the area's leading bathroom remodeling contractors.
Know Your Material Options
Corner tubs come in various materials which all come with their own sets of pros and cons. Some of the most popular tub options include fiberglass, stone resin, acrylic and cast iron. Fiberglass is easy to install and lightweight, while acrylic is extremely stain-resistant. Stone resin is known for its durability and cost-effectiveness. Then there are cast iron tubs, which offer superior durability and heat retention. 
Consider Enclosing a Corner Tub
It is best to enclose your corner tub to keep the heat in while you are taking a bath. An enclosure is definitely necessary if you are planning to combine the tub with a shower. You can add a glass corner shower enclosure to your tub to prevent cold air from entering. Another option is to install a shower curtain if you don't want glass doors. 
Update an Old Corner Tub
You have a wide range of options if you want to update your old tub. A skilled bathroom remodeling contractor can help transform your existing bathtub. Since a corner tub has more exposed skirting than other kinds, you can have it tiled, clad or paneled in almost any material to make it the focal point of your space. 
Decorate & Beautify Your Corner Tub
The right corner tub can become the focal point of your bathroom. Highlight its beautiful features by decorating around it and next to it. You can add niches and shelving to the walls for more storage. To make your bathing experience more relaxing, place your tub close to or underneath windows. 
Invest in a Corner Tub-Shower Combination
Sometimes, corner tubs can also be used as a shower. When adding a shower or getting a corner tub with a shower, always consider other components of the space, such as windows and fixtures. Make your bathroom more relaxing and luxurious by installing a corner steam shower and tub combination. 
Let's Start a Conversation!
Choose a reliable bathroom renovation company for your corner tub installation. At DreamMaker Bath & Kitchen of Hollywood, we're happy to help with all your home interior remodeling needs. Call us at (305) 425-1700 or complete our contact form to start a conversation with our design experts. We serve homeowners in Dania Beach, Davie, North Miami Beach, Aventura, Hollywood and other nearby communities.