---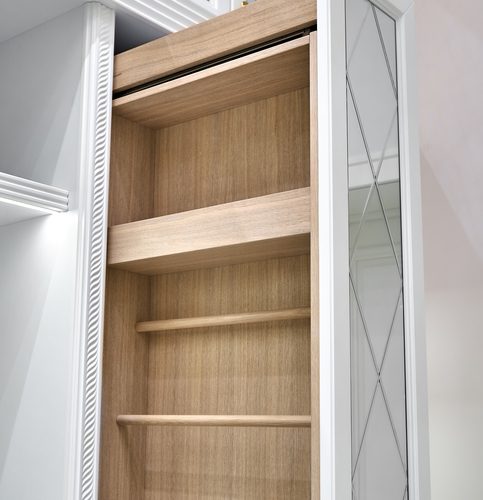 ---
If you're planning to invest in a kitchen remodeling project to improve your cabinetry and the rest of your kitchen, it can dramatically improve your home's value and functionality. This is also the perfect opportunity to create the kitchen you've always envisioned, with the latest accessories. In this post, DreamMaker Bath & Kitchen of Hollywood, a leading kitchen cabinetry specialist, shares the best accessories to enhance your kitchen.
Pull-Out Trash Cans
This is a very practical addition since it's a low-profile accessory that is integrated into a kitchen cabinet. All you need to accommodate it is an 18- or 21-inch cabinet space to fit a double trash can pull-out. You can use the first can for trash and the second one for recyclable items. It's also highly customizable since you can match the frame to your cabinet.
Pull-Out Spice Rack
Kitchen remodeling experts know that a pull-out spice rack is a practical solution to save space in your kitchen. Instead of having a tray or using a full cabinet row to store your spices, keep all of your spices in low-profile vertical storage that fits seamlessly into your kitchen cabinet. They usually come in 3- and 6-inch widths and can be installed in the upper cabinet or the lower cabinets beneath a counter.
Tray Dividers
Are you tired of trays, pans and plates stacked together in cabinets, creating an unsightly mess? You can solve this problem by installing kitchen cabinet tray dividers. These keep your cookie sheets, pans and other items upright and organized. They come in 9- and 12-inch sizes, and can also serve as a storage space for your cookbooks. They're an affordable accessory that you can't go wrong with.
Let's Start a Conversation!
DreamMaker Bath & Kitchen of Hollywood can take care of all your interior remodeling needs with professionalism and skill. Call us at (305) 425-1700 or contact us online to schedule a consultation. We serve customers in Pembroke Pines, North Miami Beach, Dania Beach and many surrounding communities.