---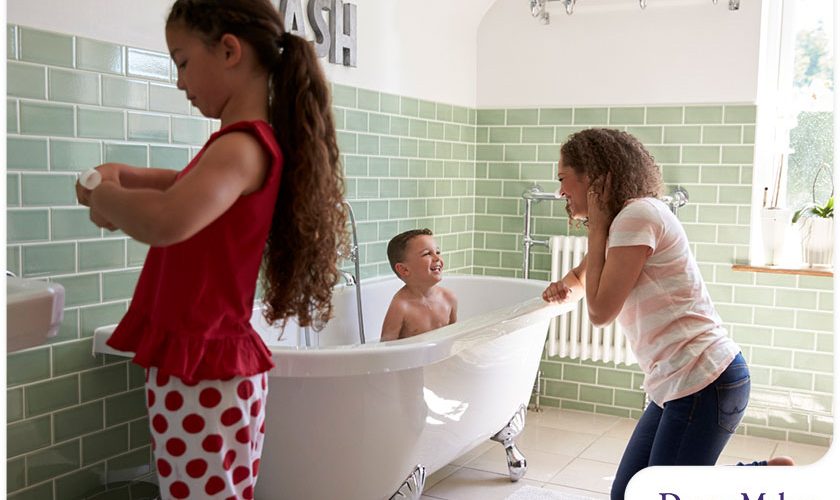 ---
Even though it's small, the bathroom is where accidents most commonly happen in the home. As such, it's in your best interest to create a bathroom that is safe for you, and especially for your children. In this post, DreamMaker Bath & Kitchen of Hollywood, a top bathroom renovation specialist, shares key steps in creating a family-friendly bathroom.
Prioritize Safety
Since your bathroom sees a ton of foot traffic, it's important to ensure that it's safe. This can be done by installing an accessible shower for your family's peace of mind. You can use a great walk-in solution to replace your bathtub or a low-entry shower to prevent water from leaking onto your floor. Install a shower bar or a moveable seat to give you safety and stability as you move in and out of the shower space. It's also a good idea to add a slip-resistant bath mat to prevent slips.
Personalize Your Experience
Rather than compromising, most bathroom remodeling contractors will tell you to incorporate hardware that everyone can utilize. For instance, use showerheads that give you greater flexibility with adjustable and multifunctional features. Add a shower column since it includes a hand shower integrated with a slide bar to adjust its height and has numerous spray setups. This lets every family member have the best showering experience.
Use Low-Maintenance Materials
Keep in mind that a bathroom requires a lot of maintenance to ensure that it stays clean and safe. For an efficient bathroom, make sure that you choose bathroom materials that are durable and low-maintenance. Try to choose shower walls that are nonporous so you don't have to scrub grout. 
Let's Start a Conversation!
DreamMaker Bath & Kitchen of Hollywood offers a full-service remodeling approach, so you can rest assured that our team can take care of all your bathroom remodeling needs. Call us at (305) 425-1700 or contact us online to schedule a consultation. We serve customers in Pembroke Pines, Davie, Hallandale Beach and many other communities.